Best iOS Apps – Spring 2018
Apple's App Store is home to a whole host of apps from productivity to games. This list will give you some app suggestions which you can download and try on your own iOS devices today. So let's get jump right in!
---
Memopad
Memopad is a free drawing app which has a simple but intuitive UI (User Interface) without adverts being plastered left, right and centre. There is a premium version of the app which costs £1.49. The upgrade is very worthwhile as it allows for unlimited color picking and more handy tools and nifty features such as access to text and shapes. The app has lots of realistic tools with features to directly save to Camera Roll. Along with the ability to share your drawing with friends using the share sheet.

---
Flipboard
Flipboard is a news app focused on the topics that you select and you can also fine-tune each section — so say you were interested in Technology then you can just select Apple — if you were interested in just Apple News. The app last year went through a major redesign to make a cleaner UI and an improved focus on the news you are reading. Flipboard also has an Apple Watch App if you have an Apple Watch, which could prove useful for reading the latest news on the go.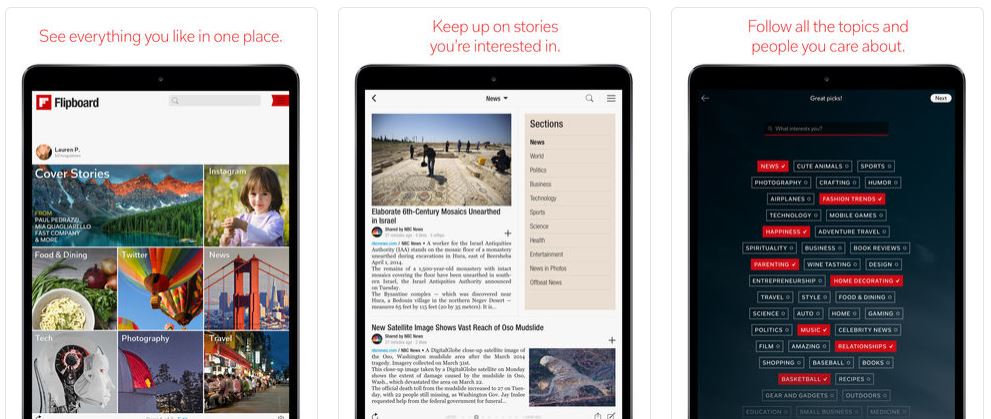 ---
Todoist
Todoist is a productivity app which can keep track of your tasks. With Todoist, you can:
· Add tasks on-the-go and manage them from any device
· Organize and keep track of all your personal and professional projects
· Quickly view and prioritize your tasks for the day or week to come
· Assign due dates so you'll never forget to follow through
· Share to-do lists with coworkers, family, and friends
Todoist is free forever with the option to upgrade to Premium or Business for even more powerful features to boost your personal productivity or collaborate with your team. Another benefit of using Todoist is the fact that it's available on every platform you can think of from iOS, macOS, Apple Watch, Android, Windows 10, Web and more.

---
Teleprompter (Lite)
If you're a video creator, news reporter, podcaster or just want something to can remind you of your words, then Teleprompter Lite is the answer, it's a free app. Bringing features such as creating, editing and deleting unlimited scripts, set a custom background colour and change the reading speed between 1 and 25.  There is also a full version of the app which can be purchased separately bringing you premium features such as multi-device control.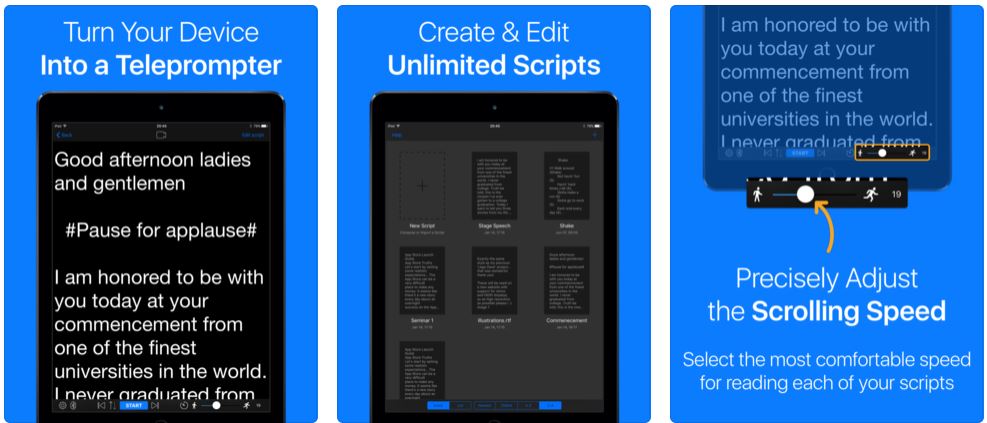 ---
Sleep Cycle
If you would like to know how you sleep, then Sleep Cycle is the app for you. The app also has nifty features such as snore detection and an intelligent alarm clock which wakes you up at the best point of your sleep, within a specific half-an-hour time slot. You can also get premium features with this app, but they're only worth it if you are committed to improving and tracking your sleep.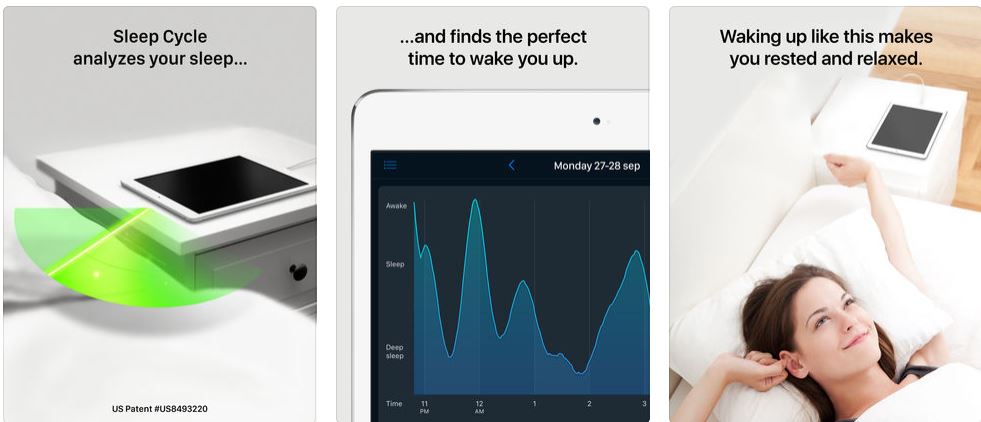 ---
Dataman:
Free Download — App is only available on iPhone and Apple Watch
If you are always running out of mobile data and can't keep track of it. DataMan can help, with a useful app and additional widget you stay in control of your data as you can track your data usage directly. The app also gives you coloured warnings if you are using too much data.
Green — Safe
Orange — Caution — You are using up your data extremely quickly.
Red — Danger — You are extremely low on data.
The app costs $0.99 which is a small amount for an extremely handy app. The app also shows a percentage of your data used which allows you to see how much you've got left giving you chance to plan accordingly on how you're going to use that data. Dataman is definitely worth it, especially if you are on a limited data plan.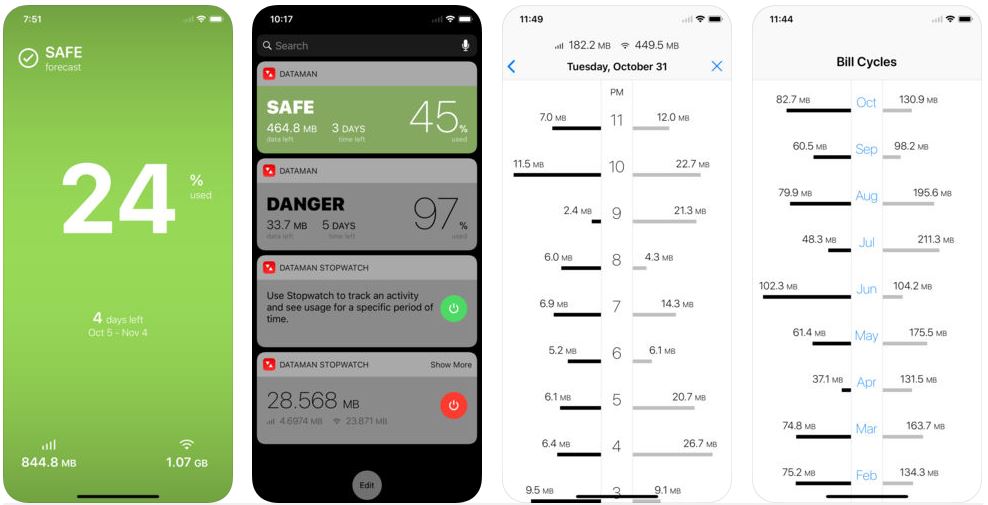 ---
So there you go, hopefully, you will find some of the apps above very useful. Appleosophy is not sponsored or in any paid promotions for any of the apps above. If you have any app suggestions for the Summer 2018 edition of Best iOS Apps or any questions leave them in the comments below or Tweet me on Twitter @Kainmonty