Calendar support coming to HomePod potentially in iOS 11.4
Back in February 2018 when HomePod launched, it was missing quite a major feature Calendar support. An updated splash-screen discovered in iOS 11.4, shows the calendar icon when requesting for Personal Requests. The Personal Requests feature only includes reminders, notes and messages at this time. With calendar joining soon, however, late to the party.
The feature baked into the HomePod software means that both devices need to be on the same Wi-Fi network and it only supports one user. The functionality cannot be tested at the moment as Apple isn't releasing AudioOS updates.
One thing to note is the fact that in the description there is no mention of the calendar being on HomePod. However, this doesn't mean the light has gone out yet as Apple probably hasn't got round to updating the description and likely this will come in a later beta.
New Splash-Screen: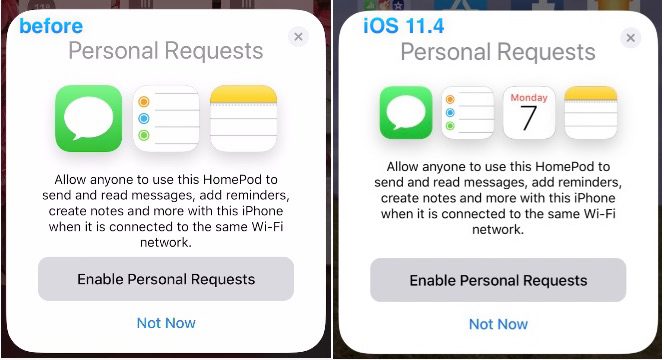 Poll: Would you use Calendar on HomePod?
Poll: Would you use Calendar on HomePod?

— Appleosophy (@appleosophy) May 7, 2018