Could a redesigned Mac App Store be on the horizon?
With the iOS App Store receiving a major overhaul last year to match the style of Apple Music and a focus on curated editorial content. A new leak coming from Daring Fireball suggests that the Mac App Store could be getting the same treatment in the upcoming macOS 10.14.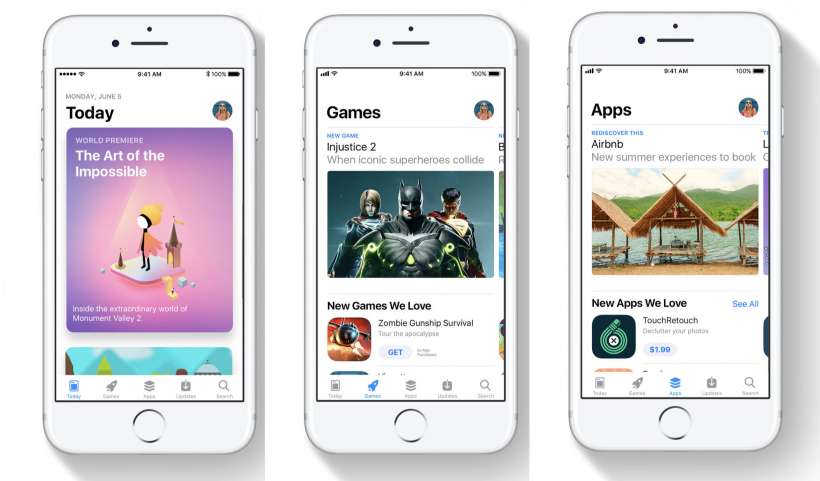 The iOS App Store redesign reeked huge benefits for developers as smaller, less known apps were being discovered after being featured. Along with download numbers 'sky-rocketing'. In macOS 10.13 the only App Store change that was introduced was the updated icon. Which was changed to reflects the same design of the updated iOS App Store icon. Apple's Mac App Store has been hugely neglected by Apple since it was released back in 2011. This might have caused developers to stop developing for the Mac App Store. As a consequence, this would be a shame for those buying Apple's desktop computers.
Rumor:
The rumor suggests that Apple could be unveiling a new design for the Mac App Store at this year's WWDC conference — in which, Apple sent press invitations out recently — this could be linking to the fact that Apple could be working on cross-platform apps. Which would mean developers would only have to code one app to have it work across iOS and macOS.
The new iOS 11 App Store really is run like an editorial-driven publication. One of the things I'm most looking forward to next month at WWDC is seeing this sort of treatment on the Mac App Store, too.
Gruber has a history of making casual comments in his blog posts. He uses them as a coy way of 'leaking' upcoming features. The Mac App Store has not had the best treatment as popular apps such as Twitter pulled support this year. Therefore, it's in Apple's best interests to do something to shake-up the Mac App Store. To give it a new lease of life and to get developers back on board developing apps.