Apple will be hosting 'Close Your Rings' Activity Challenge for Apple Watch at WWDC
For those attending WWDC18 next week — including our own William He — Apple will be launching a Close Your Rings activity challenge that is designed to motivate developers to close the three Apple Watch activity rings each day of the week. The challenge will commence on Sunday, June 3rd, 2018 and will come to a conclusion on Thursday, June 7th, 2018.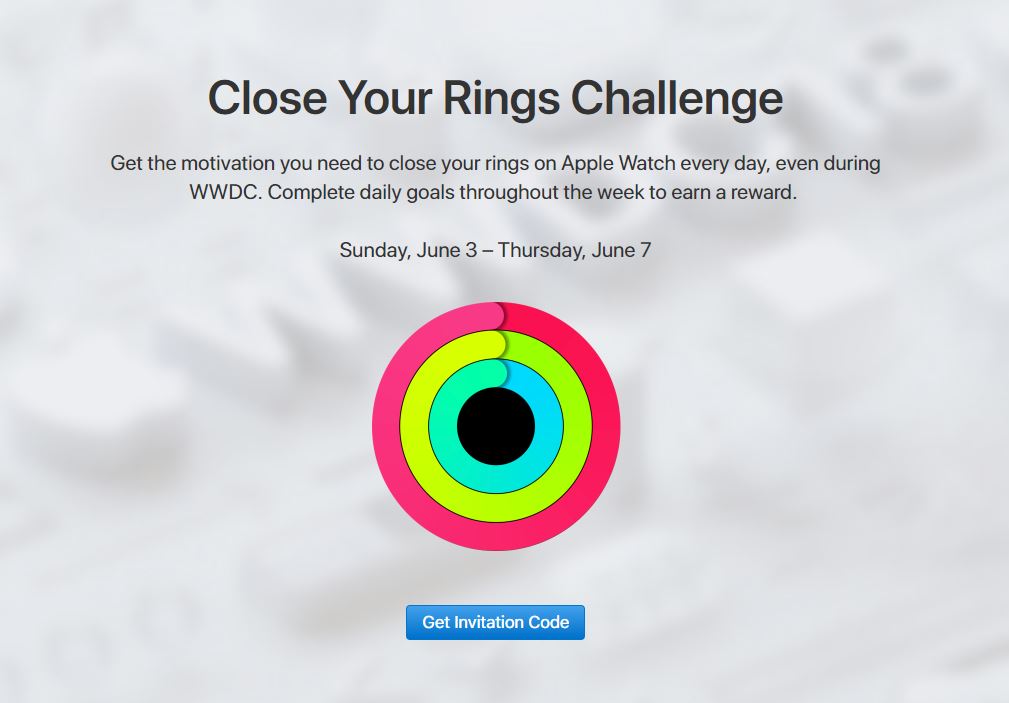 Signing up for the Challenge:
However, for developers to participate in completing this challenge. They will need to download the third party Challenges app from the App Store. Alongside, signing up on the Apple developer website which will provide them with a unique invitation code.
Move rings and calorie goals will be automatically set by weight for the challenge and developers can compete against four other friends to earn points. If everyone on the team closes all of their rings each day. Bonus points will be provided. If you're super active during WWDC and rack up over 200 points or more. Then you will earn a reward on Friday, June 8th, 2018.
Points System
The participant will earn;
1 point for each 1/12th of the Move ring that's completed (up to 36 points)
1 point for each 1/12th of the Exercise ring that's completed (up to 36 points)
1 point for each 1/12th of the Stand ring that's completed (up to 14 points)
12 point for closing all 3 rings each day.
Tracking Progress:
Participants of this challenge will be able to view the current leaderboard via the challenges app. The app also allows the user to send motivating nudges and provides an Apple Watch complication for easy viewing of points collected.
Completing the Challenge:
Apple continues to remain quiet about the prizes that are on offer for completing and winning the challenge. When doing internal challenges in the past Apple has offered unique pins, exclusive Apple Watch bands and t-shirts. It's unclear if Apple plans to offer even more merchandise this year.