New App Store bug shows "Update" option for apps you've never installed
Last Monday, Apple announced a whole host of new apps coming to iPhone, iPad, iPod Touch and Mac. These being Voice Memos, Apple News, Stocks, Measure and Home. However, something that Apple didn't announce at the WWDC18 keynote on Monday is an app updated for iOS 12 called Indoor Survey.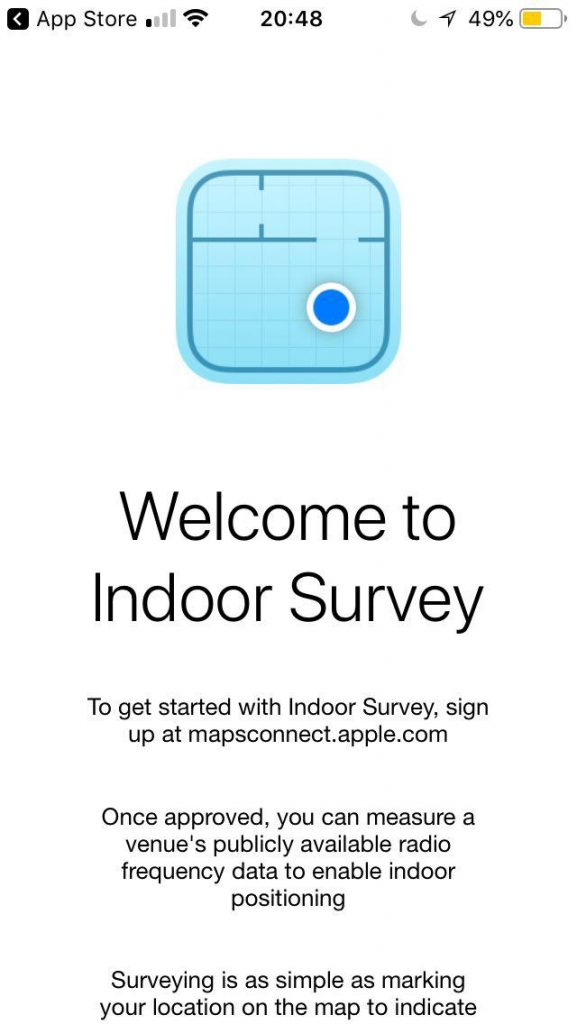 The Indoor Survey app is nowhere to be seen in iOS 11 even via the 'Search' tab in the App Store. However, if you are running the iOS 12 developer beta 1 and you search for Indoor Survey, sure enough, you'll see the App Store page for the app. This app is categorised under utilities.
Furthermore, it appears that the app has been available in iOS 11 just via a link or developer account only. This is suggested by the fact that it includes a 'What's New' tab on it's App Store page. The last update was released on 28 March 2018, which included "Fixed Login Bug".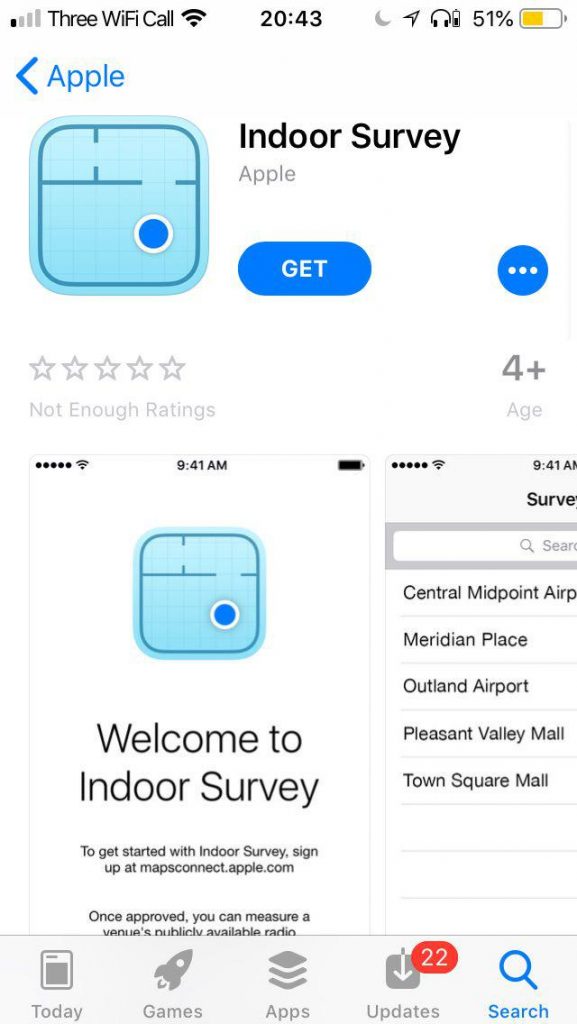 Indoor Survey appears to be an app which is for those who either currently have an Indoor Map for their premises in the Apple Maps app or those who are needing to add one. From the screenshots provided; there is a list of airports, malls, and places. Alongside a search bar at the top of the list. The app icon consists of shades of blues with darker blue lines in the formation of the floor plan. The icon also includes a location marker just like you see in the Maps app.
The Indoor Survey app is for businesses and venues that have a registered and approved account on mapsconnect.apple.com. This utility app measures and collects publicly available radio frequency signals from WiFI and combines it with sensor data on your iPhone to enable indoor positioning.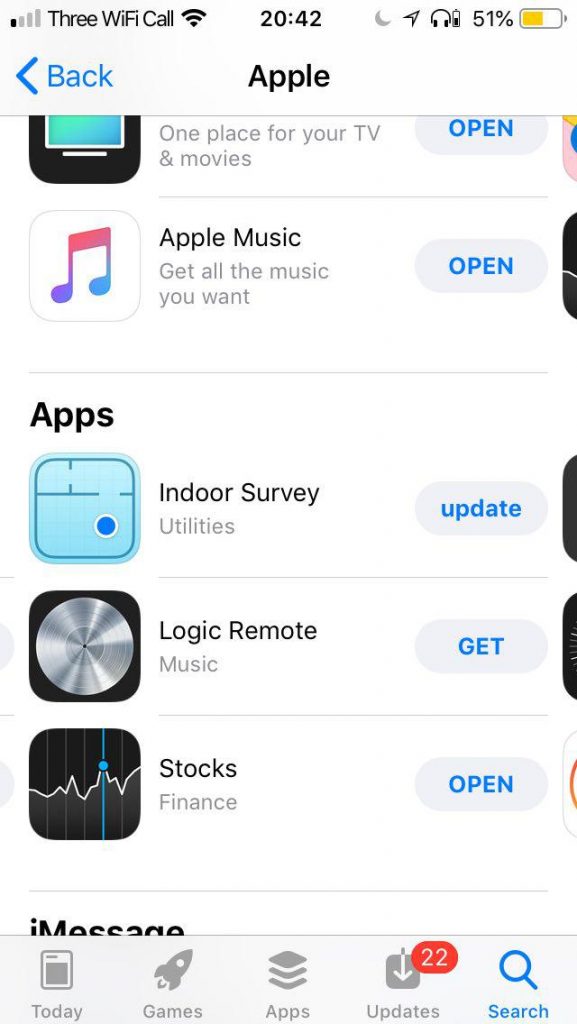 App Store Bugs:
The App Store is clearly having a few issues – as this is iOS 12 beta 1. As you can see 'update' is not capitalised unlike its counterparts 'GET' and 'OPEN'. This should be fixed later in the beta cycle.
What's particularly interesting, is the fact that the app shows the "Update" option, even though the app is not installed. In all of our testing, it displays the option "Update" option regardless of whether the app is installed or not.