Apple adds new 'TestFlight Public Link' feature for app developer beta testing
Earlier this week at a WWDC18 session about TestFlight. Apple announced a new feature for how developers send their applications for testing via TestFlight. The new feature is called 'TestFlight Public Link'.
Developers in the past have to manually invite testers using their email address. This process, Apple explained, can be extremely cumbersome for developers who have a large tester user base. As the invitation task can take up a large amount of time and makes it especially difficult for those testers who do not want to share their email.
The new link feature allows developers to create a unique URL to share with as many people as they wish to. The link is represented as an "open invitation" for people to join the beta of an application. When the user, wanting to test that specific app, clicks the link they will be taken into the TestFlight app and straight into that apps page.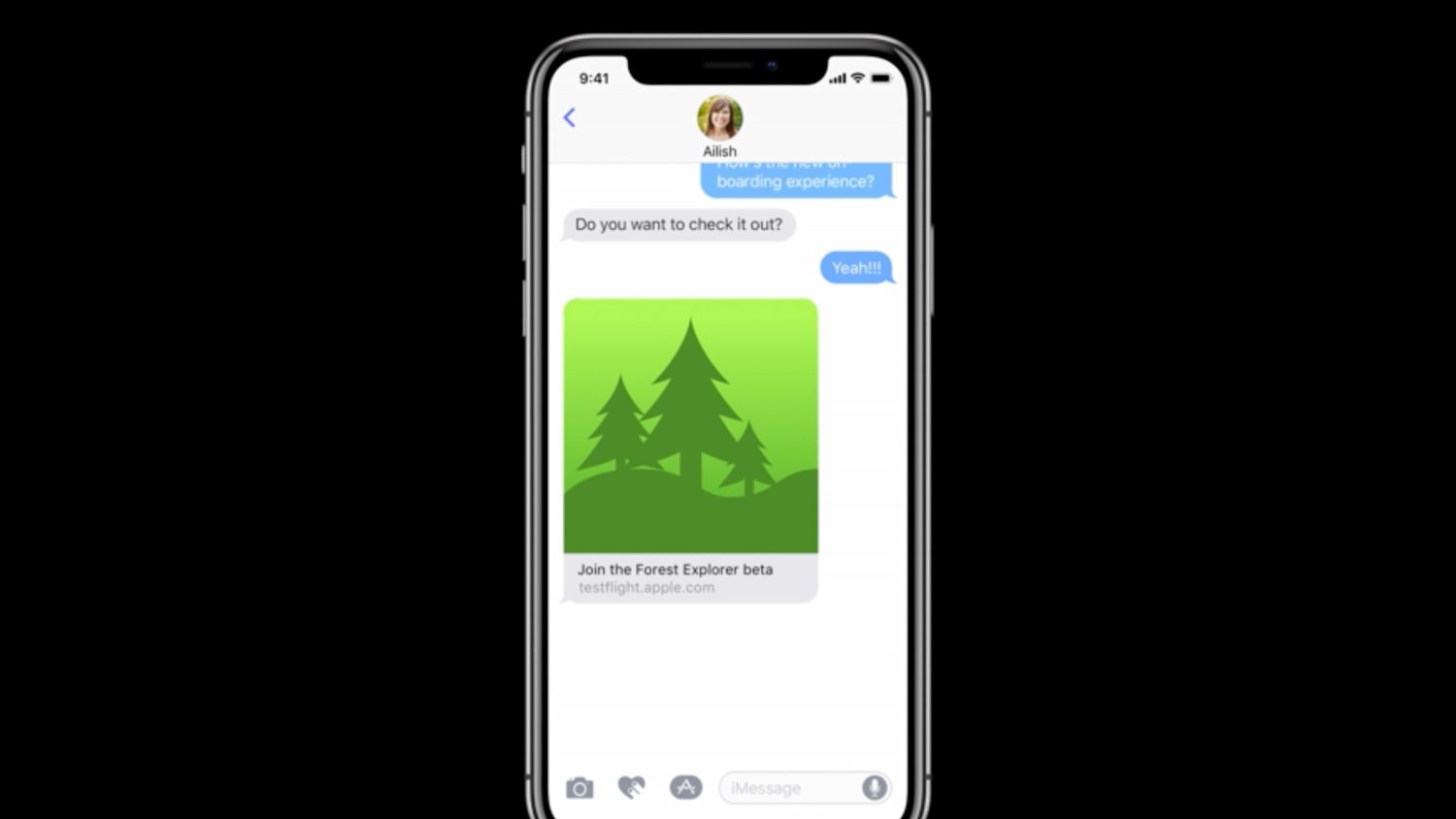 For developers wanting to create a TestFlight Public Link, it's more or less straightforward. All they need to do is go to App Store Connect and choose which beta build of the app that they want the group of testers to test. If the developer wants to release a new build of their app, they simply can just add the build to the already existing group.
TestFlight Public Link supports up to 10,000 testers, which is rather a lot. Developers can control how many testers they allow to test their app. By setting what Apple calls a "Tester Count", the public link will cap out at the maximum limit or the limit set by the developer. If a developer wants to cease new testers from joining then they are able to do so.
A new App Store Connect API will allow developers to:
Create groups
Assign builds to groups
Manage public links
Add and remove testers
Update test information