Apple Music now has a new 'Coming Soon' featured section allowing users to pre-add albums
Apple Music has gained new features. These being a new useful 'Coming Soon' section that includes details of expected album release dates and also a pre-add feature, just like in the App Store. The iOS Apple Music app is not the only version to receive updates. The Mac version of the app now gains refreshed Artist profiles.
Coming Soon Featured Section:
The new 'Coming Soon' featured section is hard to find, anyhow, you can navigate to it by following this pathway: Browse → New Music → Coming Soon (swipe to the bottom). The feature doesn't stop there as you can now add pre-released albums to your Apple Music library as soon as they are available in Coming Soon. Just like in the iOS App Store you can see the expected album release date when tapping on a specific album.
Refreshed Artist Profiles:
In the iOS 12 beta, there is now a refreshed look for artist profiles. Which now feature a play button in the top-right hand corner, next to the tile of the artist. Apple has now made the artist image banner larger.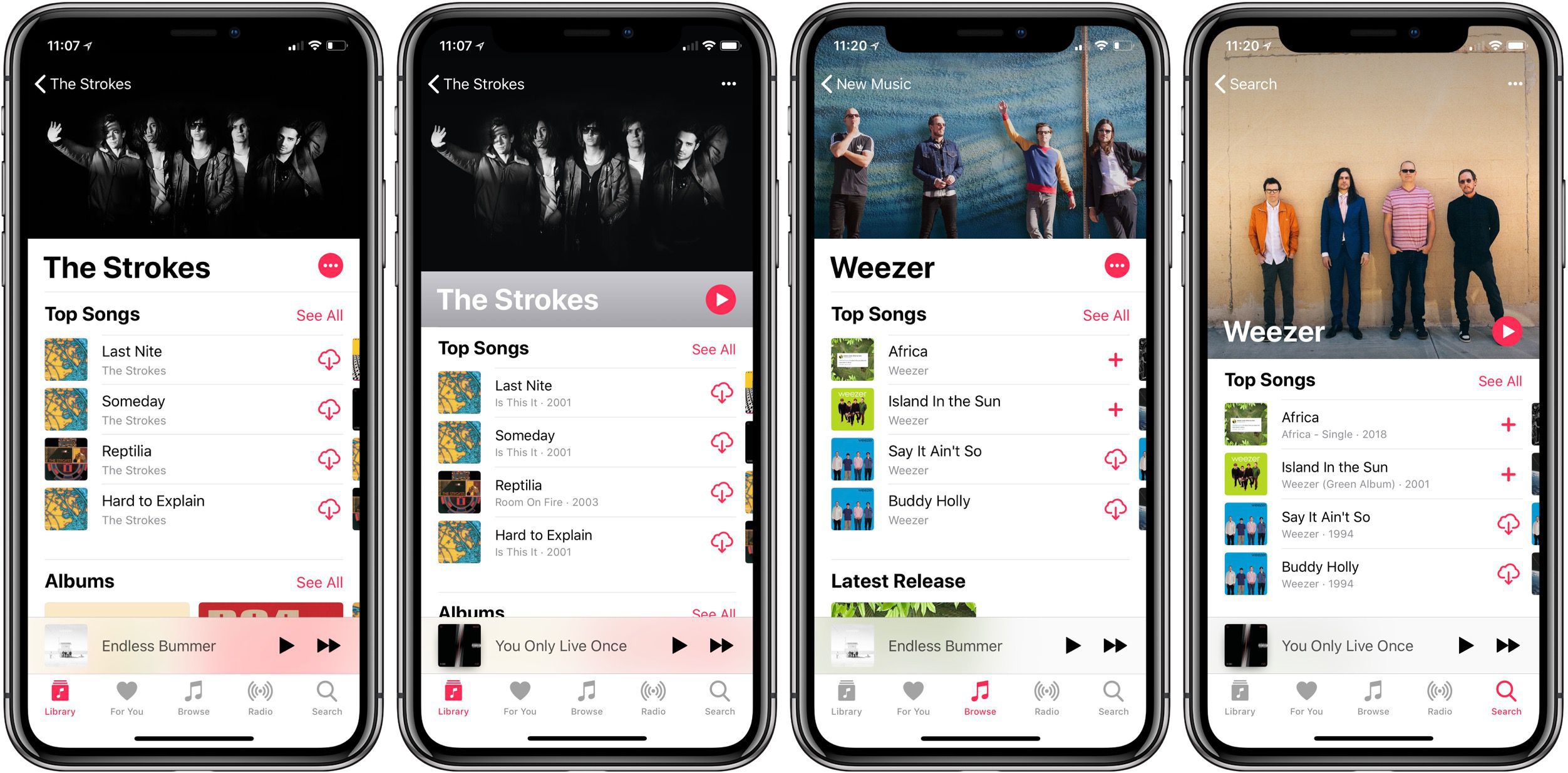 Meanwhile, in the latest iTunes update for Mac, there are now circular photos for the image banner. Which also features the same circular play button, just like in the iOS version.