Apple Music playlist released as attendees earn 'Close Your Rings' challenge pins at WWDC18
Yesterday, Apple's World Wide Developers Conference came to a conclusion. After a week of sessions showing developers how to use Apple's new tools and apps. Alongside, the first beta release of iOS 12, macOS 10.14, watchOS 5 and tvOS 12. However, due to issues, Apple withdrew watchOS 5 beta 1.
Apple Music Playlist:
Apple has created a playlist of some of the most popular songs that were played during the week. The playlist includes over 50 tracks from a whole spectrum of artists. The playlist titled WWDC 2018 (very original, I know) has the head track of High Hopes from Panic! At the Disco. Which attendees at the WWDC bash, got to see and hear the band perform live.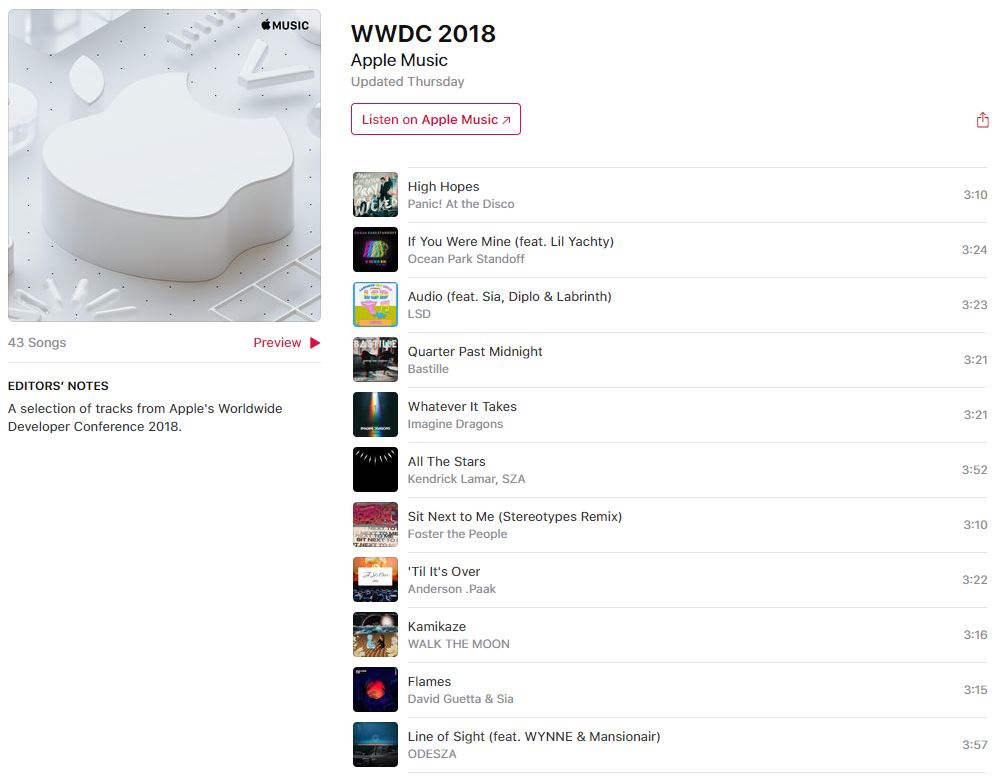 The playlist also featured other artists' songs, some of these being; Imagine Dragons, Kendrick Lamar, Anderson .Paak, Arcade Fire, Andy Grammar, Portugal. The Man, Florence + The Machine and Kings of Leon.
Close Your Rings Challenge:
Earlier in May, we reported that Apple will be hosting a WWDC18 'Close Your Rings' activity challenge for developers attending WWDC. Now that WWDC is over, those who participated in the challenge will have earned a prize and a colorful Apple Watch Rings pin. The challenge was done through the Challenges app which will be coming to users later this year. 9to5Mac's Greg Barbosa got the 'Close Your Rings' challenge pin, which you can see below: