Apple's iOS 12 Augmented Reality 'Measure' app appears in iOS 11 App Store
Apple announced a brand-new Measure app at their WWDC18 keynote last Monday. The app uses Augmented Reality to Measure the lengths of different objects. Level has also found a new home inside of the Measure app, moving it from the Compass app.  However, for some unknown reason, the Measure app has started appearing in the App Store on devices running iOS 11.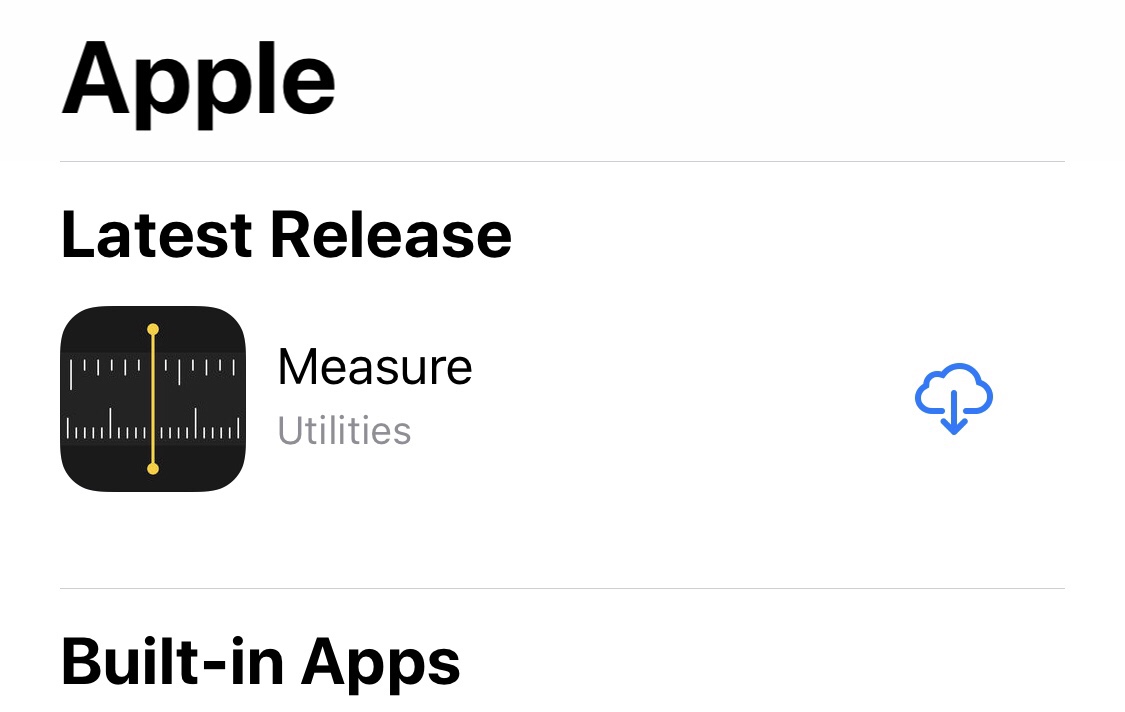 The App Store allows the user to initiate the download. The App Store will then ask the user to authenticate the free download via TouchID, FaceID or Password.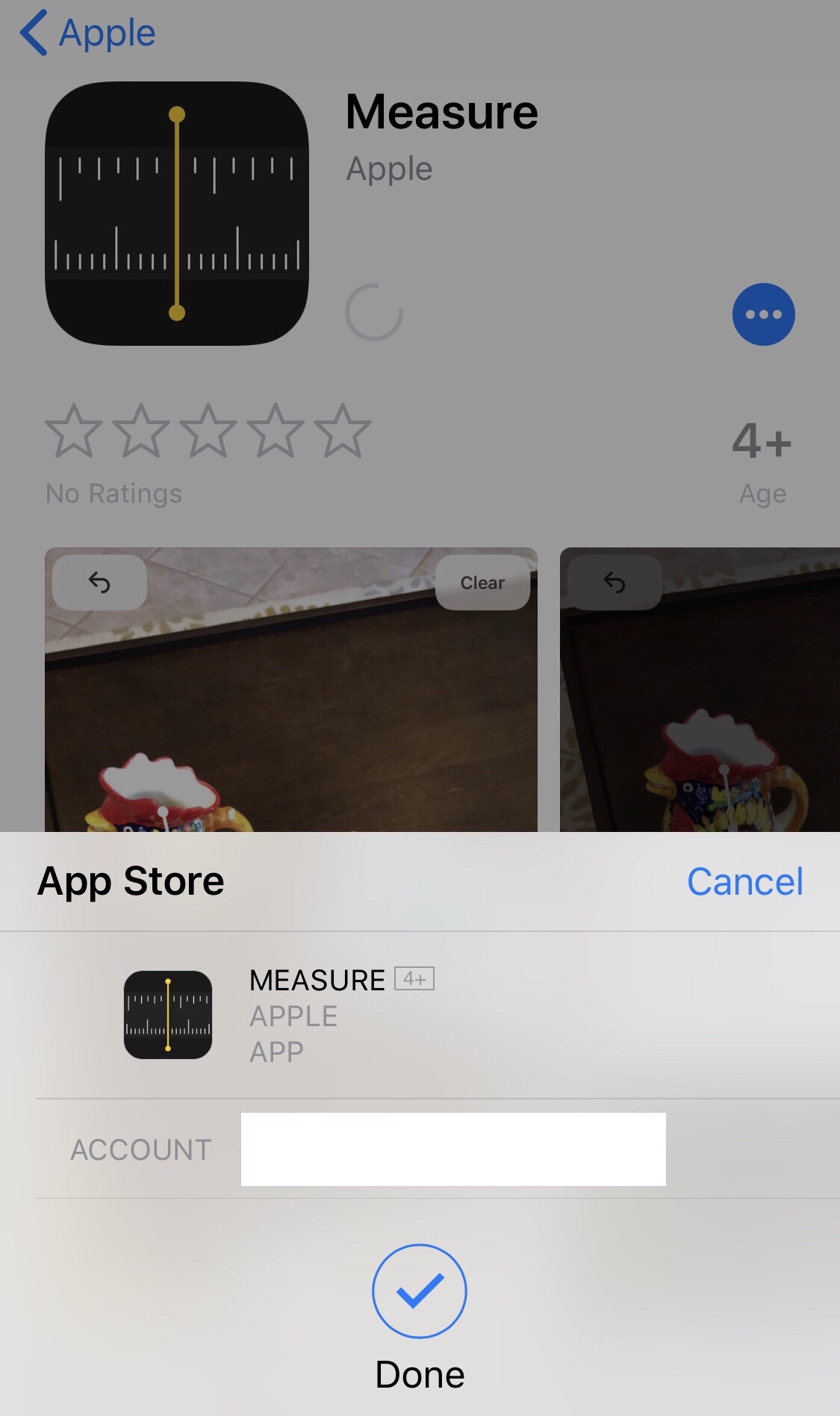 Before showing an alert style pop-up stating that "This application requires iOS 12.0 or later.", "You must update to iOS 12.0 in order to download and use this application." with the only option that the user can press being "OK". After the user acknowledges the alert, the App Store will then cancel the download.
App Store Description:
Turn your iOS device into a tape measure with Measure, a convenient tool for measuring objects in the real world. Measure enables you to quickly gauge the size of objects, and it can automatically provide the dimensions of rectangular objects.
Features
Draw lines and estimate their length in both horizontal and vertical dimensions.
Automatically measure rectangular objects
Share measurements with friends via Mail, Messages and more.