Apple Store Orders page receives a refreshed design
In Apple's latest stage of phasing out the old website user interface. Featuring iOS 6-style buttons, gradients and fonts. Today, the company has given the Apple Online Store a make-over. Reflecting the modern design that mirrors the iOS and macOS aesthetics. Alongside, the way Apple features content too with large photos and bold fonts.
What's Changed?
Following this update, any products that you purchased recently will now have a large product image. Allowing you to click and receive details in a much cleaner format, than the old, dated design. You also have the ability to browse through your recent orders more swiftly. If you want to see more details about something that you ordered – and you click, you will then see an order details page which has also been redesigned.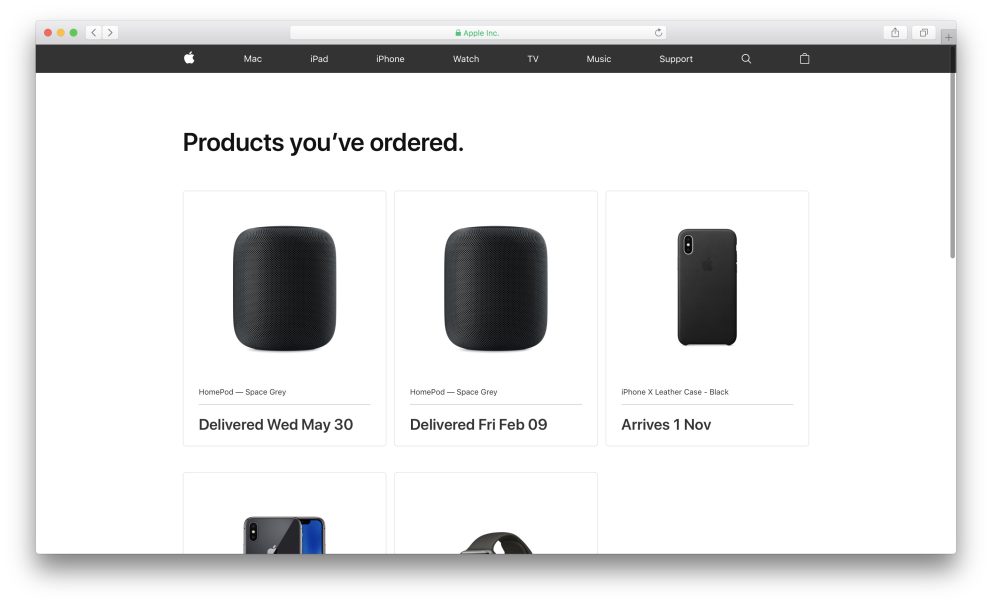 You can now see a horizontal timeline of the process from when the order was placed, to it being delivered. If you scroll down you will then be able to see payment and delivery information. If you're viewing on a mobile, the website is also now fully responsive as all the sections have the ability to collapse into a simple horizontal scrolling viewport.