Best iOS Apps – Summer 2018
Apple's App Store features some really good apps and also features some really bad apps. The principals to a good app include; consistency, clean user interface, feature-rich, not buggy and great developer support. The apps in this Summer edition of Best iOS Apps range from productivity to information and even can save lives. So without wasting any more time; let's jump right in:
---
News is an important part of our daily lives. We are naturally interested in what goes on in the world. Google News recently received a major overhaul from Google Newsstand to Google News. In the update, the app got a whole new user interface design. Alongside, receiving new features such as 'your briefing'. Which will show you the top 5 stories at the moment. The app also uses Artificial Intelligence to pull stories from a range of publishers and put them all in one section to allow you to get a different understanding and perspective of the same story. The app also allows you to choose sources you want to receive news from and the topics you're interested in.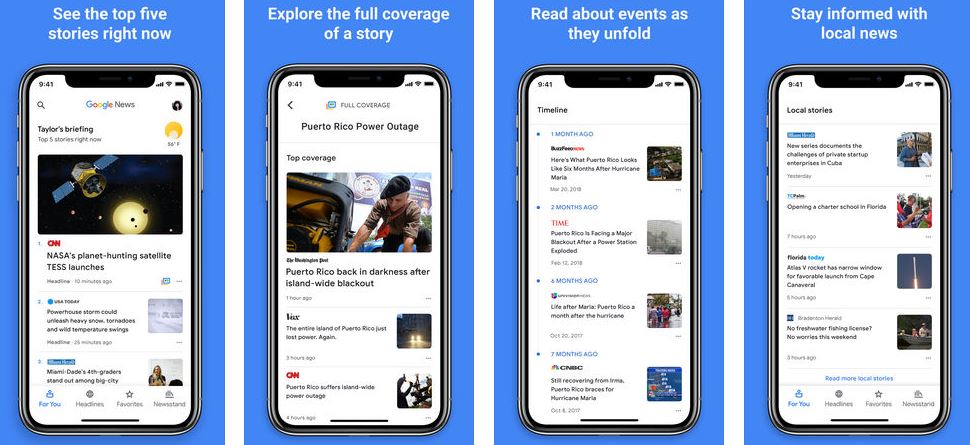 ---
Medical emergencies can arise at any given moment, they're unpredictable and unavoidable, However, being able to give basic First Aid until paramedics arrive can make the difference between life and death. The app has five sections to it, these being; Learn, Prepare, Emergency, Test and Info.
The learn tab of the app allows the user to gain knowledge on a range of medical emergencies beforehand to ensure that they are fully prepared should a medical emergency unfold. The Prepare section of the app guides the user through how to prepare for an emergency such as chemical emergencies, crowd incidents, grab bag, terrorism, travel emergencies and more. In each scenario, the app will provide specific instructions alongside checklists to ensure that you can be prepared as possible.
In the Emergency tab, you will find real-time instructions for a real-life emergency. You can test yourself on what you've learned from the Learn section of the app by completing interactive quizzes. This app also allows you to book first aid courses directly.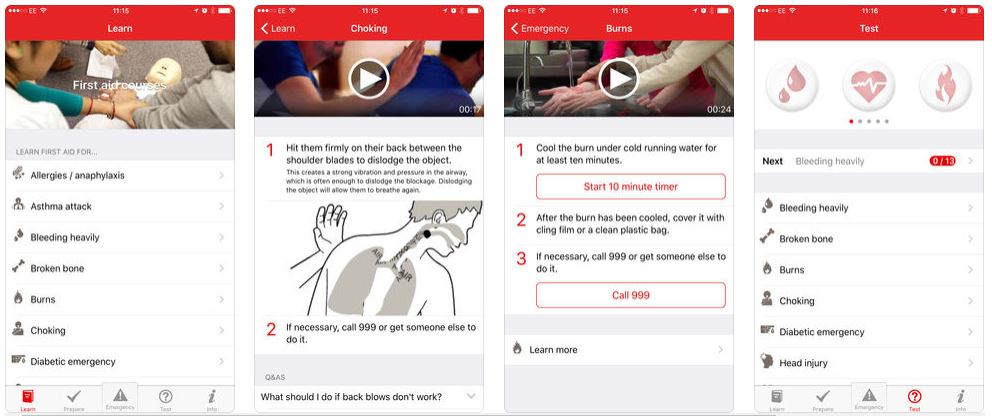 ---
Free Download  •  In-app purchases • ★★★★☆ •  12+
App in the Air is your personal assistant when it comes to air travel. The app and its accompanying widget collaborate together to bring you useful information you need to know; real-time status updates, in-airport navigation maps, airport tips, wait times, restaurant finder and your own flight-logger. If you don't want to connect to the airports 'shady' Wi-Fi and you can't use your cellular/mobile data. Then the app works offline too – as gate changes and flight status updates are delivered via SMS which requires no data roaming. The app also comes with an Apple Watch version of the app which includes complications to get the latest information faster. The app also features badges for you to collect when traveling to a new country for the first time. If you're traveling this Summer — or in the Winter — then App in the Air is the perfect companion for your travels.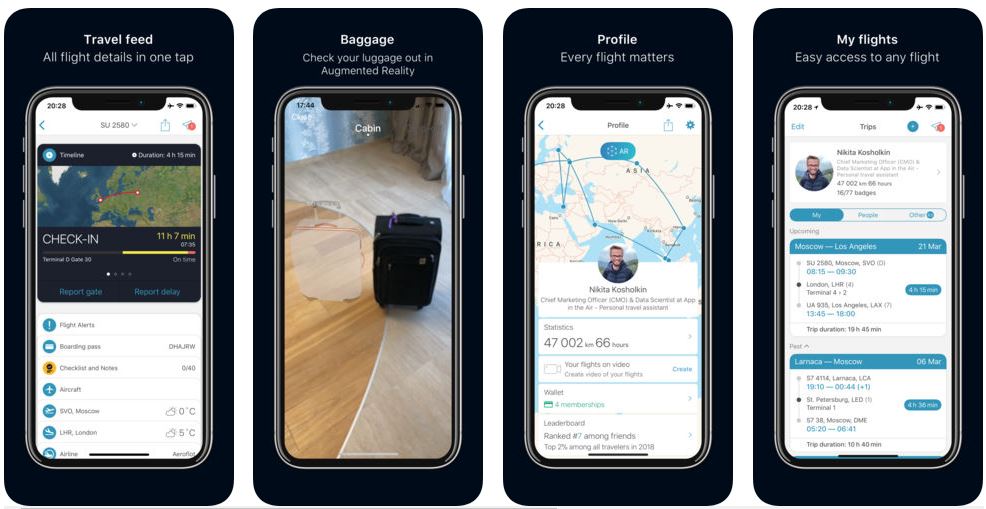 ---
If you're in education such as; secondary, high-school, college or university. Then you may have a reoccurring timetable on a sheet of paper which will probably end up scrunched up by the end of the day. Class Timetable is an app that presents your day beautifully. Laying it out using a range of colors which you can set for each subject. The app automatically will work out which week your timetable is supposed to be on. Alongside, an Apple Watch version of the app including a complication. Class Timetable also allows you to add notes to a specific lesson, such as a room number or your teacher. One of the app developers, Jordan Smith, has said to me that there will be enhancements coming to tasks in a future update. Alongside, other great improvements and new nifty features.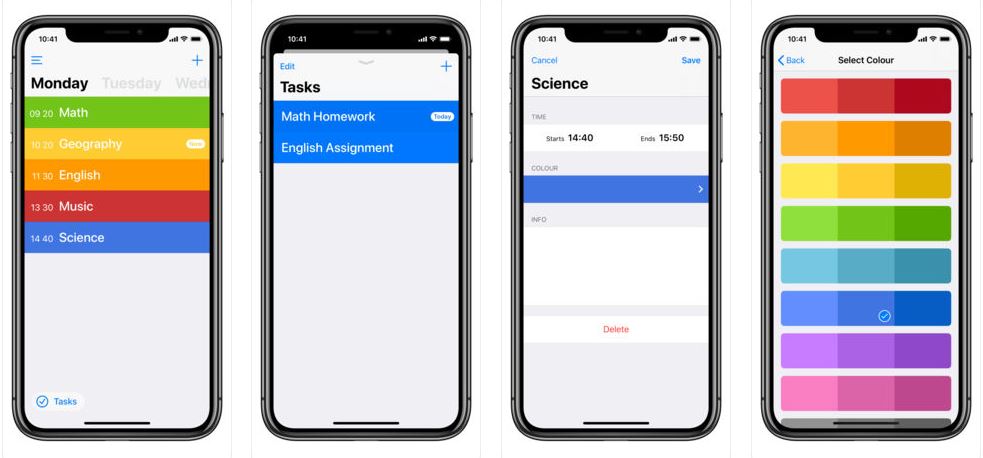 ---
If you're a big fan of music or watching videos on YouTube then Music Tube is the app for you. The app cleverly disguises the fact that it is using YouTube to bring you either the song or video. You will never receive an ad from YouTube in this app. Should you not want to stay in the Music Tube app, then you don't have to as the content already playing will continue to do so while you're browsing other apps and even on your lock screen. You can add songs to playlists, browse trending videos, watch HD high-quality videos and even play them in full-screen mode. The app, however, does contain ad's that appear everytime you select a video or song to play, these are easy to close out of, so it doesn't become a major issue.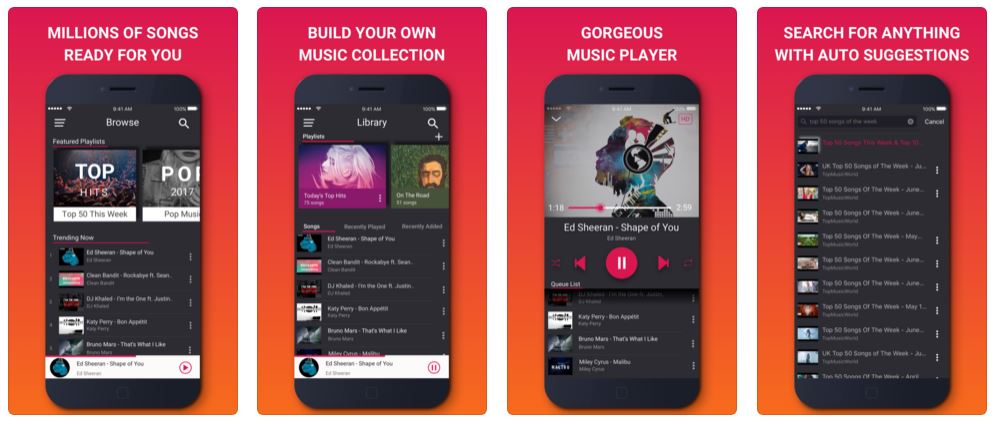 ---
Photomath is a great app for solving those math's problems that you just don't understand. Ranging from Algebra to Graphs – this app is the perfect companion for you. The app is easy to use as all you need to do is to align your iPhone camera with the problem. Whether the problem is on a worksheet or on your computer the app will still recognize it. If you're using it to cheat on your Maths homework and you need the steps and not just the answer then Photomath has your back covered with a detailed breakdown of the steps to get to the solution. You can also input Maths equations manually if necessary.
Photomath supports arithmetics, integers, fractions, decimal numbers, roots, algebraic expressions, linear equations/inequalities, quadratic equations/inequalities, absolute equations/inequalities, systems of equations, logarithms, trigonometry, exponential and logarithmic functions, derivatives and integrals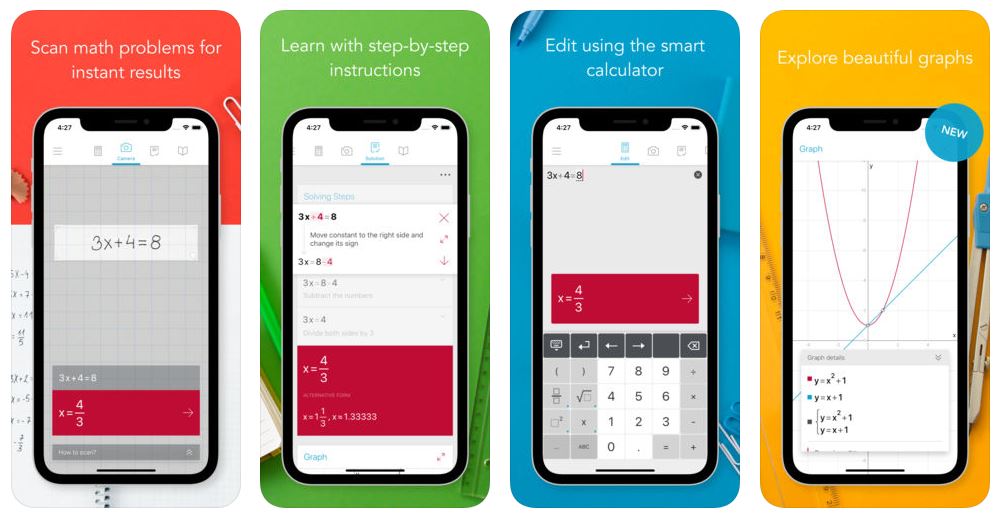 ---
TestM is an app which tests your device thoroughly, to make selling it or keeping a track on its health much easier. You can use the app to perform a Full Test or a Quick Test. Alternatively, you can test a specific area of the device if you have an idea of what could be causing the issue. You can test screen, sound, motion, connectivity, hardware or the camera. The app will pinpoint any issues that are detected, verify it's not a stolen phone, make sure the device is unlocked for use in your country. You can also use TestM to find a local repair center near you.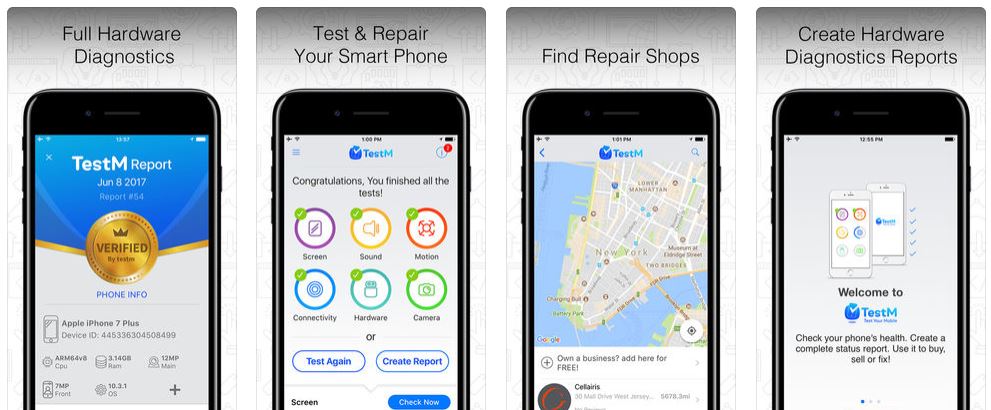 ---
Flipboard is the second news app to be featured in this Best Apps – Summer 2018 edition. For a number of reasons. These being the ability to receive Flipboard curated stories focusing on the world, yourself, getting involved and staying informed. Flipboard also has a read later feature which allows you to save an article for reading in the app later on. Flipboard is automatically filled with articles, videos, podcasts and tweets, Smart Magazines blend expert voices, curated sources, and recommended stories so you can sit back and flip through the latest and greatest stories of our time. Focus on what matters to you, not the random posts of other people's lives.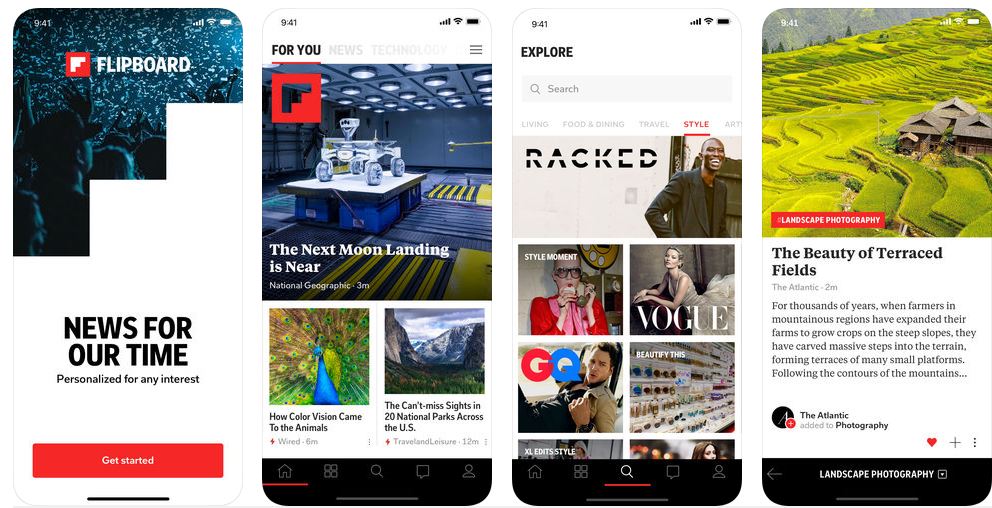 ---
There you go, hopefully, you will find some of the above apps useful. If you have an app that you think could be included in the Autumn 2018 edition of Best Apps for iOS then leave it in the comments below or Tweet me on Twitter @kainmonty.
Check back this Monday, June 25 on appleosophy.com at 11:00 CDT, 17:00 BST for the Summer 2018 edition of Best Apple Watch Apps. In the meantime, have a look at our other editions of Best Apps for iOS – Spring 2018 & Best Apple Watch Apps – Spring 2018.