Apple updates MacBook Pro with Touch Bar bringing faster performance, True Tone and more
Today, Apple finally launched a refreshed MacBook Pro for both the 13-inch and 15-inch. This update brings a spec bump for faster performance and more new pro features. Before we continue, the MacBook Pro without Touch Bar has not received a refresh today and continues to remain the same. Apple has been touting the MacBook Pro refresh in their Newsroom announcement:
"The latest generation MacBook Pro is the fastest and most powerful notebook we've ever made," said Philip Schiller, Apple's senior vice president of Worldwide Marketing. "Now with 8th-generation 6-core processors, up to 32GB of system memory, up to 4TB of super fast SSD storage, new True Tone technology in its Retina display and Touch Bar, the Apple T2 chip for enhanced security and a third-generation quieter keyboard packed into its thin and light aluminium design with all-day battery life, it's the best notebook for pro users."
Updated Specs:
The new MacBook Pro models with Touch Bar now have 8th-generation Intel Core processors with 6-core on the 15-inch model for up to what Apple claims 70% faster performance. Apple is bringing quad-core on the 13-inch model which will bring 2x faster performance. The notebook laptops now also include support for up to 32GB of memory, alongside up to 4TB of SSD. Also in this refresh Radeon Pro discrete graphics on all models.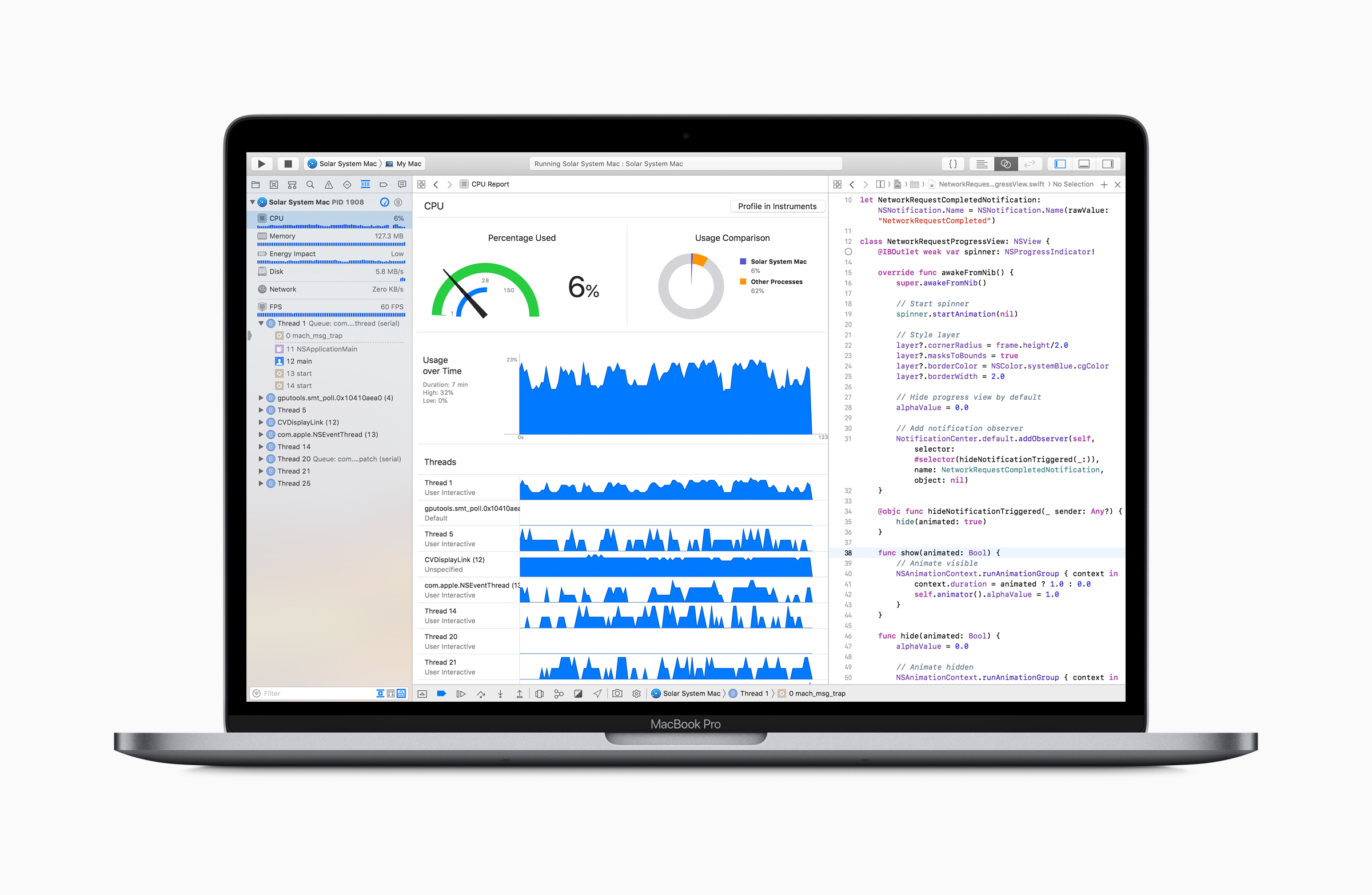 True Tone & Improved Keyboard:
Apple has used True Tone on the most recent iPhone's, including the iPhone X. However, Apple has decided to bring True Tone to the Mac bringing colors that are more accurate to real-life. The screens on the MacBook Pros are now 500 nits of brightness and support the P3 wide color gamut. Following the launch of the MacBook keyboard repair programme, a few weeks back. The company has introduced a 3rd-generation butterfly keyboard which brings quieter typing and reliability improvements.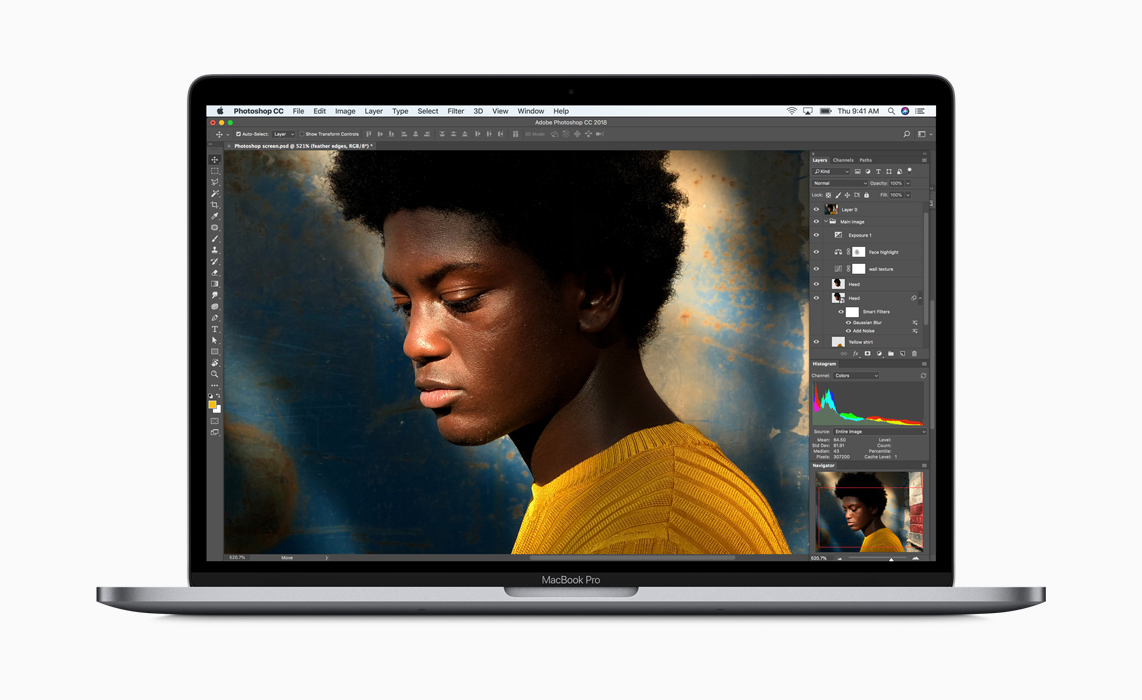 Apple's T2 Chip & "Hey Siri":
Apple is bringing their new T2 Chip which was first introduced with the iMac Pro to the MacBook Pro's today which allows for "Hey Siri" to make an appearance on the Mac. Apple claims the new T2 chip delivers enhanced system security with support for secure boot and on-the-fly encrypted storage.
Battery:
The battery life on the new MacBook's has been increased but due to the introduction of the DDR4 RAM means that there would be a battery life hit, but Apple has increased the battery to 7.7 watt-hours to compensate for that so the battery life, in theory, will remain the same as on the previous MacBook Pros.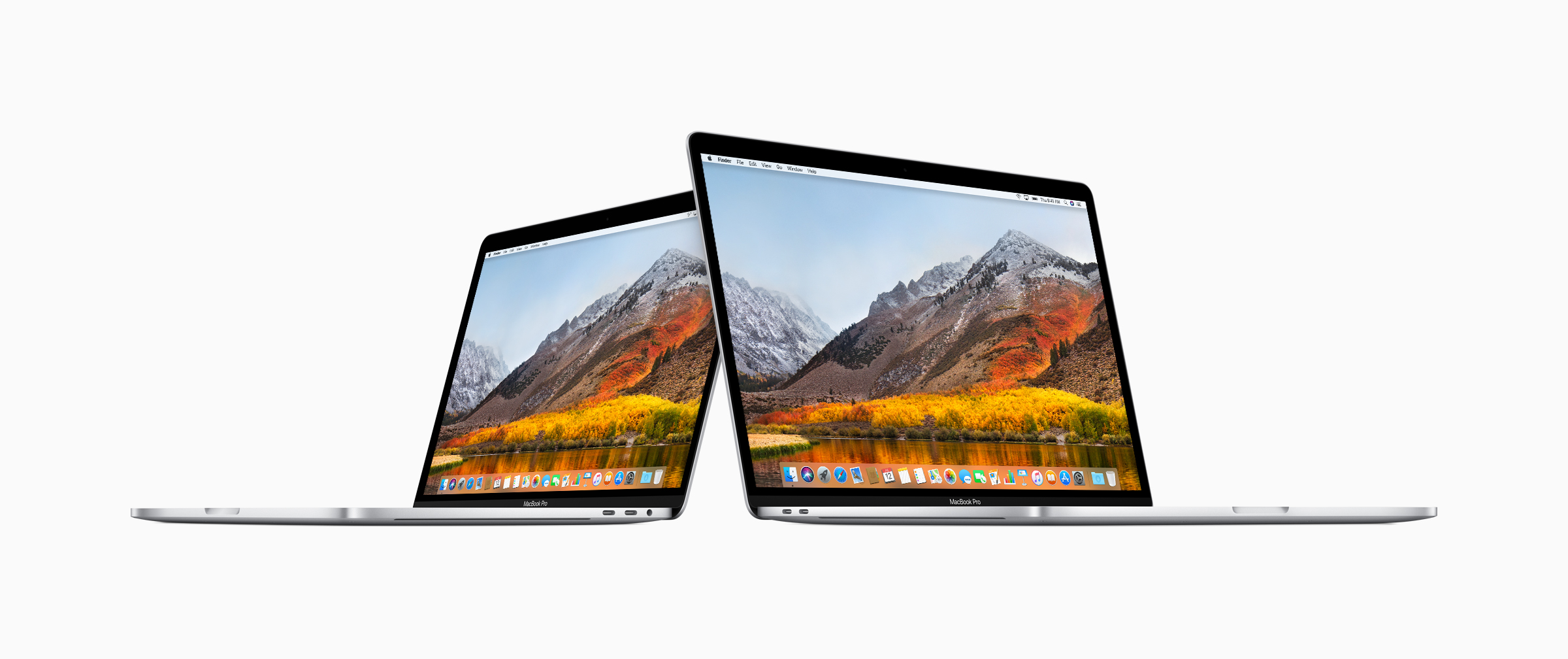 15-Inch MacBook Pro Highlights:
6-core Intel Core i7 and Core i9 processors up to 2.9 GHz with Turbo Boost up to 4.8 GHz
Up to 32GB of DDR4 memory
Powerful Radeon Pro discrete graphics with 4GB of video memory in every configuration
Up to 4TB of SSD storage2True Tone display technology
Apple T2 Chip
Touch Bar and Touch ID
13-Inch MacBook Pro Highlights:
Quad-core Intel Core i5 and i7 processors up to 2.7 GHz with Turbo Boost up to 4.5 GHz and double the eDRAM
Intel Iris Plus integrated graphics 655 with 128MB of eDRAM
Up to 2TB of SSD storage2True Tone display technology
Apple T2 Chip
Touch Bar and Touch ID