Apple will be discontinuing its macOS photo printing service later this year
Back in 2002, Apple launched a Photo Print Products service which has been built-in to iPhoto since its launch. The service has expanded its life-span to calendars, photo books and albums. The service even survived when iPhoto was replaced with the Photos app. Photos Project never came to iOS and hasn't been well publicised in recent years.
Discontinuation of the Service:
Apple has started displaying a pop-up message inside of the photos app for users running macOS 10.13.6 or later. Announcing that the service will be axed and that final orders must be placed by September 30, 2018. Therefore, you'll need to get any Photos Projects in over the Summer.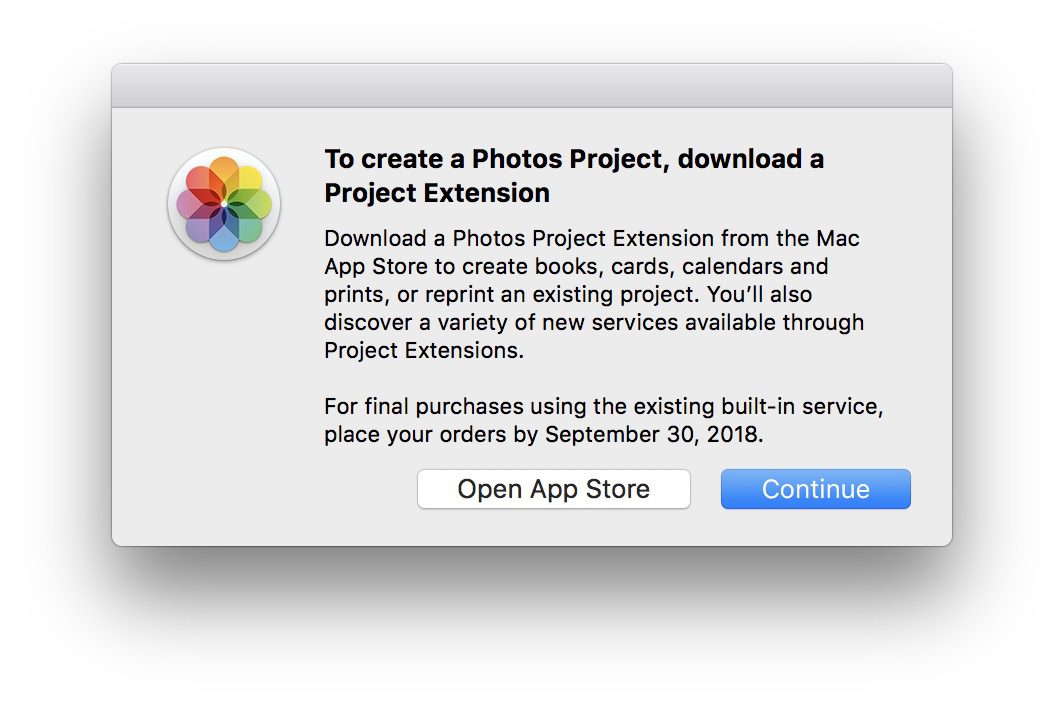 As a workaround, Apple recommends that you download a third-party app which includes the Photos Projects extension. High Sierra introduced the API for Photos Projects. Services that support the Photos Projects are; Mimeo Photos, GoodTimes, Wix, Shutterfly and WhiteWall alongside others. If you're using a Mac some of the mentioned apps are featured in an editorial story, which you can view here.