HomePod will be gaining support for making phone calls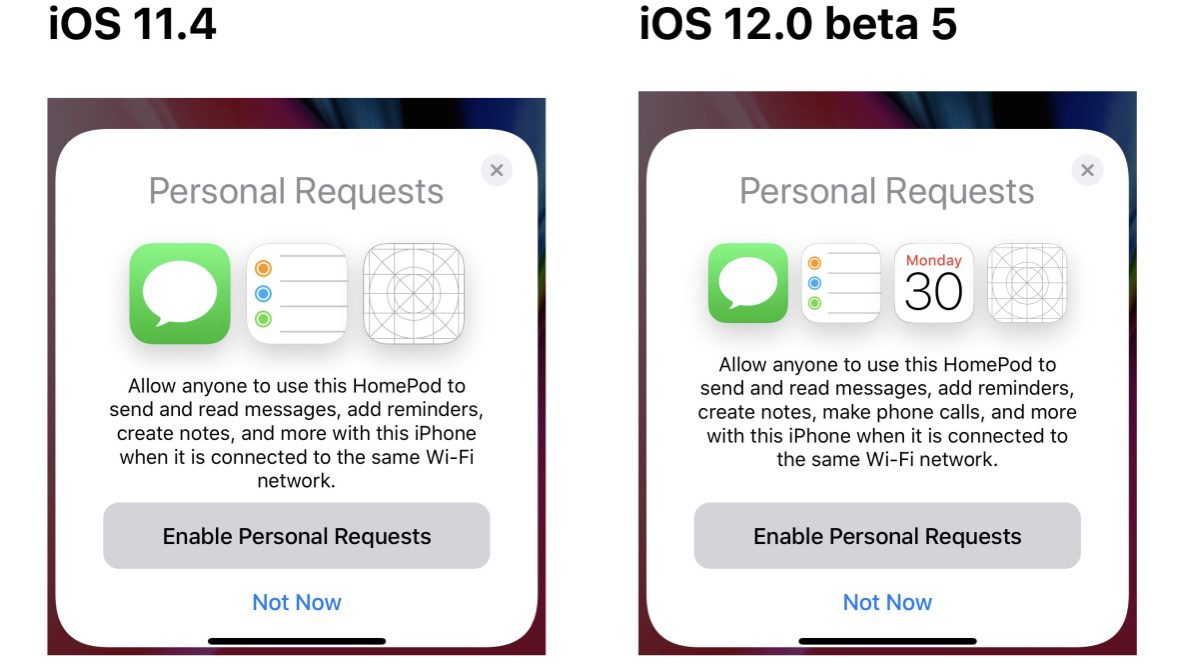 HomePod has and still is missing a lot of basic features that you would expect from a voice assistant — furthermore, from Apple — that will be changing for HomePod later this year when it gains support for making phone calls via Siri. Meaning, you will no longer have to hand-off from your iPhone. Apple was smitten at WWDC about anything that would come to HomePod.
iOS 12 beta 5 spills the beans once again as a new HomePod set-up screen specifically mentions "making phone calls". With a space for the Phone app icon. This isn't the first time that an iOS beta has leaked future HomePod features as this was the case when Calendar support was added to the HomePod.
There's no public or developer beta for the HomePod. Therefore, we can't test what's coming to the HomePod later this year.
Image Credit: 9to5Mac.