It's D22 all over again, folks.
On Thursday, Jan 24, Apple finally released the developer beta for iOS 12.2. In it, there were many new references to upcoming products and services.
First: Hands-Free "Hey Siri" for upcoming AirPods 2
Likely intended to launch during Apple's September 2018 event (due to that opening video), AirPods 2 have long been rumored to support new features, such as better battery life, water resistance, and hands-free "Hey Siri." 9to5Mac found a new set up screen (currently hidden from public view) for setting up new AirPods: a screen to set up "Hey Siri."
Second: A new Apple News Magazine Subscription
Again, 9to5Mac activated a hidden landing page for their upcoming magazine subscription service. There are also many mentions of a "bundle service," hinting at an upcoming "Apple Prime" all-inclusive subscription. Currently, the magazine service seems to be being tested internally, at no cost to the testers. According to 9to5Mac, the new service will be called Apple News Magazines.
Third: New iPads! 
Along with seven new registers in Eurasian databases spotted by MacRumors, Developer Steven Troughton-Smith has found new references to new iPad models: iPad 11,1 and iPad 11,4. It is believed that these are new iPad mini 5 and 10-inch, iPad 7 devices. None of these new devices appear to have Face ID.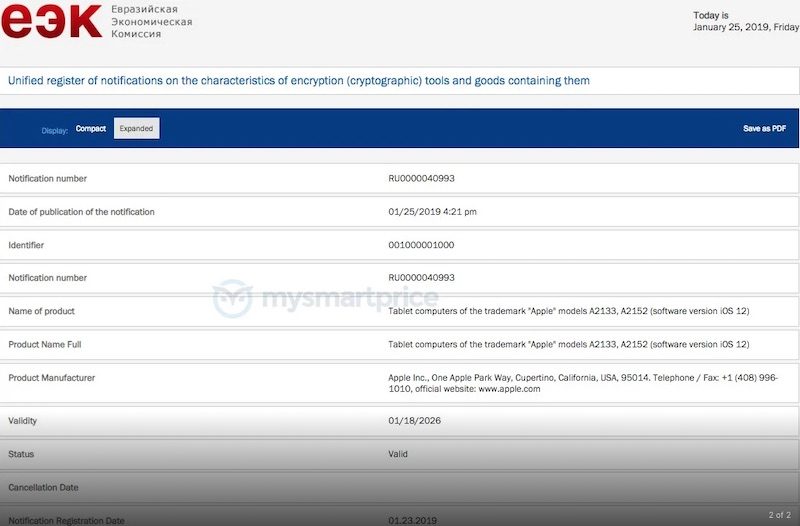 Fourth: New iPod touch!
In the same post as before, references to a new iPod touch without Face ID or Touch ID has been found: iPod 9,1.

Craziness. Definitely looking like a March event! Recap: new AirPods, iPads, iPad minis, and iPod touch.