Microsoft is working on a new update to their Xbox App that will bring the functionality of playing games remotely on your console from your iPhones and iPad. This feature is currently under the testing phase and was released in the TestFlight App a few days back.
Tom Warren from The Verge has uploaded a short video on Twitter explaining how this feature would work once it is rolled out to the public.
Microsoft's new Xbox app for iPhone lets you stream Xbox games to an iPhone 😎 It's coming soon, and here's how it works. More information here: https://t.co/zsQ7S2cEis pic.twitter.com/env64JlaAt

— Tom Warren (@tomwarren) September 25, 2020
https://platform.twitter.com/widgets.js
As you can see, it is similar to that of the PS4 Remote Play App by Sony. It also uses the same streaming functionality to play the console's game directly on your phone using WiFi.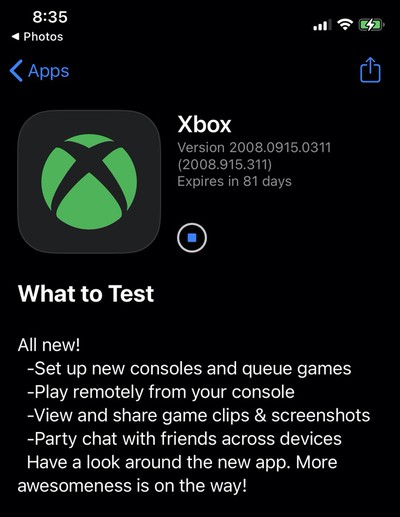 The app seems smoother and faster and brings a lot of functionality compared to the older version of their app. Microsoft has changed the design of the app to match that of the Xbox, and they are also tweaking the Dashboard with some new changes. With the Xbox Series S and X launching in November, it seems the company is working in full force to announce a complete package to their customers.
It is likely that PlayStation will update their app to follow suit if this is a viable and successful idea for Xbox to undertake as the two console giants battle it out to win over customers prior to their big launches for the next generation in gaming!
What do you think? Would you test this app or use it regularly if it becomes available? Let us know on any of our social media at @appleosophy!