I was fortunate enough to get my new Siri Remote for my Apple TV HD on its release day, Friday, May 21. This was also the same day the new Apple TV 4K was release, which this Siri Remote is released with, as well as the Apple TV HD now.
While I was not in the market for a new Apple TV, as I do not own a 4K TV, the Siri Remote, after watching what it does during Apple's April 2021 event, as well as seeing how it looks and how it was redesigned, I decided to make sure to get this new remote because of how it could drastically change my experience with the Apple TV and tvOS.
When it comes to the design of the new Siri Remote, this is where it shines. Not only does it feel like we're being given the best of both worlds from the Apple TV third generation remote and the previous version of the Siri Remote, with its black and aluminum design, but the fact that it has an iPod Classic-like click wheel will make diehard Apple fans rejoice.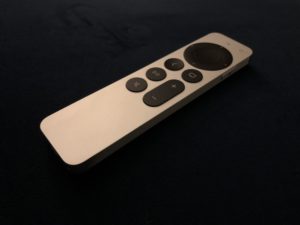 However, there was a problem that I experienced with it that Apple should look into, which is that the thing would not pair with my Apple TV HD. I tried every single trick and troubleshooting method that I, my Appleosophy colleagues and the internet could think of, and this thing would not pair.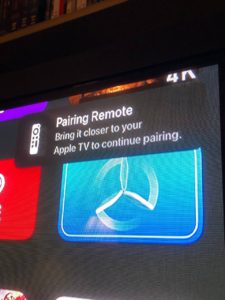 I did eventually end up trying to pair it one last time and then setting it up on top of said Apple TV, in hopes that it would somehow just fix itself.
The next morning when I woke up, to my surprise, the Siri Remote had somehow found a way to pair itself to my Apple TV. As a result, I ended up using it for most of the AM hours.
Although I am happy I was able to get the situation resolved, Apple does need to make sure that issues like these do not happen in the future because not only is it an inconvenience, but I spent about $60 on this remote. It better work correctly when I get it out of the box.
As for the actual functionality of it, it is a good remote to use. I like that it has a mute button now because sometimes it is more convenient to hit a button that will do that, instead of having to hold your thumb over the volume down button.
The click wheel works pretty well in apps. Apple giving us the option of using that or directional keys is a great addition to it. If you know anything about the previous generation Siri Remote, you'll know that many people had issues navigation with its Force Touch trackpad.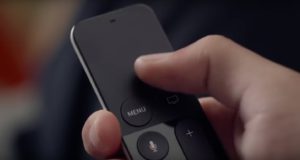 Be sure to stay tuned as I plan to do a review on the new Siri Remote in the near future.
Did you get the new Siri Remote or Apple TV 4K? Comment below or let us know on Twitter at @appleosophy.