It might be several months until Christmas, but the holiday season could be coming a little bit earlier this year…or at least the news behind it.
According to the folks at Retro Pop, Mariah Carey recently spoke to her fans over a Q&A on Twitter Spaces and stated that she and Apple do plan on having another holiday special for this year.
"When we do this Christmas' Apple special – which is happening and it's going to be very exciting…," she said. "We haven't announced it yet, this is between me and the Lambily…The truth is, they really care about making something that is inclusive and something that makes everybody feel festive and feel happy during the holidays…I grew up with too much sadness on the holidays and I have resigned myself to the fact that will never happen to me again, so I don't want it to happen to anyone else. So we gonna make it happen."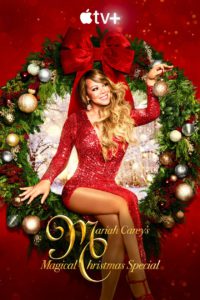 This is a good sign to hear even before the summer because it does show Apple is trying to plan this stuff out months in advance.
Last year, there was not as much time to film the special due to the coronavirus pandemic. However, it was filmed and premiered exclusively on Apple TV+ on December 4, 2020.
Apple TV+ costs $4.99 a month and is available to stream through the Apple TV app that is available on the iPhone, iPod Touch, iPad, Apple TV, Mac, select Smart TVs, Roku, Amazon Fire TV, Google Chromecast, XBOX One, XBOX Series X&S, PlayStation 4 and PlayStation 5.