Last week, the tvOS version of the HBO Max app on the Apple TV HD and Apple TV 4K was updated, but needless to say, a lot of users were not happy about it.
What the update did was that it took out the default tvOS player and gave it an HBO Max-based content player.
That might sound harmless, but the issue with it was users were not able to use features from the Apple TV such as using Siri and asking it, "What did they say?"
Another feature was it made it harder for users to fast forward and rewind through TV shows and movies with the new player it had.
The good news is as of late Tuesday night, an update was sent out to users and the default tvOS player is now back in the HBO Max app.
We just released an update to our Apple TV app, restoring the native tvOS video playback experience you know and love, with more improvements to come. Ensuring HBO Max viewers have a quality experience is our top priority and we missed the mark here. Thank you for your patience.

— HBOMaxHelp (@HBOMaxHelp) June 9, 2021
Users now have the ability to ask Siri questions through it and get answers, as well as use the scrubbing, fast forward and rewinding via the new Siri Remote.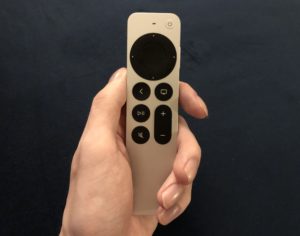 It does additionally make it easier to do the same functions on the previous generation Siri Remote too.
HBO Max costs $9.99 a month for its ad-supported tier and the ad-free version costs $14.99 a month. Both subscriptions can be subscribed to via the App Store and its in-app purchases.
The streaming service is available on the iPhone, iPod Touch, iPad, Apple TV and Mac. It syncs with the Apple TV app as well.