Last week, Apple released the brand new $99 MagSafe Battery Pack for the iPhone 12 and iPhone 12 Pro.
What the battery is designed to do is essentially be an extra external battery for the iPhone 12 user who might need some added charge, but does not necessarily have the time to sit down or be at a charging area.
In an image revealed by Redditor u/stevnrussell who purchased the battery pack, it really does show how thick it is.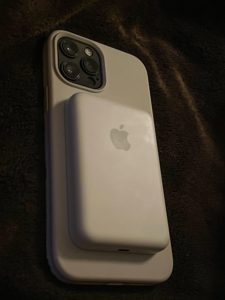 Apple has not released any sort of specifications when it comes to the dimensions of the MagSafe Battery Pack, which would give an idea of how thin it is.
Even odder, the user was able to buy it from their local Apple Store, despite the fact that Apple's website currently states that in-store purchases for the MagSafe Battery Pack is currently unavailable and that the only way to get one is by purchasing it through Apple's website.
The Reddit user did say that the accessory does get warm from time-to-time, but nothing that would be too much to worry about.
What are your thoughts on the new MagSafe Battery Pack for the iPhone 12 and iPhone 12 Pro? Do you plan on purchasing one? Comment below or let us know on Twitter at @appleosophy.