College football is here again in 2021, and for this year, just about every single conference in it will be playing at the same time.
Streaming the games live is always a challenge every year for some people, so hopefully this article can give you an easy indicator on the best way to stream games this season.
The first method is going to be through a live TV streaming service. The cheapest one that will give you the biggest bang for your buck is Sling TV, which starts at $35 a month.
Sling TV has two plans, which are the Orange and Blue plans. Both plans cost $35 a month each and to get both of them on the same plan will cost $50 a month.
With the Orange plan, this will be good for those wanting to watch the games on ESPN, ESPN 2 and ESPN 3 web games. This will also include games that are broadcast on ABC, which will be available to stream on ESPN 3 on Sling TV.
The Blue plan, that will include games that are on FOX Sports 1 (FS1), NBC Sports Network (NBCSN) and regional NBC Sports Network stations (available in select TV markets).
Additionally, Sling TV does have Extras available with sports networks such as PAC 12 Network, ESPN SEC Network, ESPN U, ESPNEWS, Texas Longhorn Network, ACC Network (ACCN) and FOX Sports 2 (FS2).
The only channels that a lot of Sling TV customers will not have access to will be local channels like FOX, ABC, CBS and NBC stations. However, if the customer is in a market where Locast is available, they are now able to integrate their Locast account into their Sling TV account to stream those local channels live from Sling.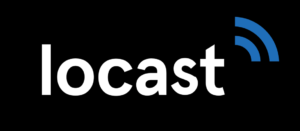 As for the other live TV streaming services, if you're looking for one that will include just about every channel needed to stream college football this year, those services will be YouTube TV, Hulu with Live TV, fuboTV (at $64.99 a month) and DirecTV Stream (starting at $69.99 a month).
Other apps include others like the ESPN and FOX Sports will enable you to stream games. You will have to sign in with your TV provider, but once that is taken care of, you will be able to stream games from those apps.
On the Apple TV with the ESPN and FOX Sports apps, users will be able to stream multiple games at once, with the option to have up to four sporting events on at once on one TV screen.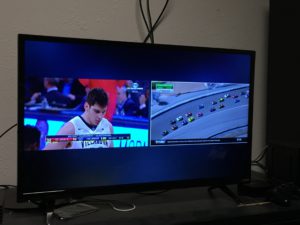 ESPN's app will also have ESPN+ integration as well. ESPN+ is expected to be streaming more BIG 12 games this season due to a partnership it signed with the network a couple of years ago. There will be other non-BIG 12 college football games on ESPN+ too.
Paramount+ is also getting in on the action with college football this season. The streaming service does provide a live feed of the user's CBS station, which is where the SEC on CBS games take place, as well as the traditional Army-Navy game each year. However, it will not include games on CBS Sports Network. It can be subscribed to through either the Paramount+ app in the App Store starting at $4.99 a month or through Apple TV Channels at $9.99 a month.
Peacock is also getting in the action this year with the first Notre Dame home game of the season that will be a Peacock exclusive, with the rest of the NBC-broadcasted games being simulcasted on Peacock as well. Peacock starts at just $4.99 a month and can be subscribed to through the App Store.
All of the services mentioned above are available to stream on the iPhone, iPod Touch, iPad, Apple TV and Mac.
What are your thoughts on streaming college football this season? Are you excited for the idea of having a normal college football season this year? Comment below or let us know on Twitter at @appleosophy.