Prices are going up for Hulu subscribers.
It was announced today that Hulu subscribers will soon see a price increase for the ad-supported and ad-free versions of on-demand Hulu.
Starting on Friday, October 8, the ad-supported version of Hulu will go up to $6.99 a month and the ad-free subscription will be raised to $12.99 a month.
However, the price for the two bundles with Hulu in them will stay the same. The Disney+ bundle with ad-supported Hulu and ESPN+ will cost $13.99 a month and the version with ad-free Hulu, Disney+ and ESPN+ will still cost $19.99 a month.
Additionally, the price of Hulu with Live TV will stay at the same price of $64.99 a month.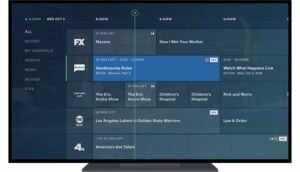 Hulu can be subscribed to as an in-app purchase through the App Store (not including the bundles listed above) and is available to stream on the iPhone, iPod Touch, iPad, Apple TV and Mac, as are Disney+ and Hulu. Hulu and Disney+ also sync with the Apple TV app too.
What are your thoughts on the price increase for ad-supported and ad-free Hulu? Comment below or let us know on Twitter at @appleosophy.