Ten years ago on October 5th, 2011 Apple co-founder Steve Jobs died at age 56. His legacy still lives on to influence the whole world.
Steve Jobs was born on February 24, 1955, in San Francisco, California to a Muslim Syrian father and a Catholic Swiss and German mother (Abdulfattah Jandali and Joanne Schieble), but adopted by Paul and Clara Jobs.
It was on April 1, 1976, when Jobs and his friend Steve Wozniak founded Apple Computer, becoming CEO, and started producing the Apple I computer, then the Apple II, and in the 1980s the Macintosh.
Jobs resigned from Apple in 1985 during John Sculley's reign as CEO, he then founded another consumer electronics company NeXT, and invested in Pixar and Disney. In the 1980s, Apple's financial situation was collapsing.
Jobs returned as CEO of Apple in 1997, replacing Gil Amelio, and began reorganizing the company, one year later, the again-rising company launched the iMac which was a large success that raised the company back to the hardware competition. Apple then started producing the next big thing, which became the iPod in 2001.
The iPod revolutionized the music industry, where people can now listen to their music library using software (iTunes). The iPod did also help Apple to return to becoming the massive tech giant it is today, backing it up against old rivals such as Microsoft.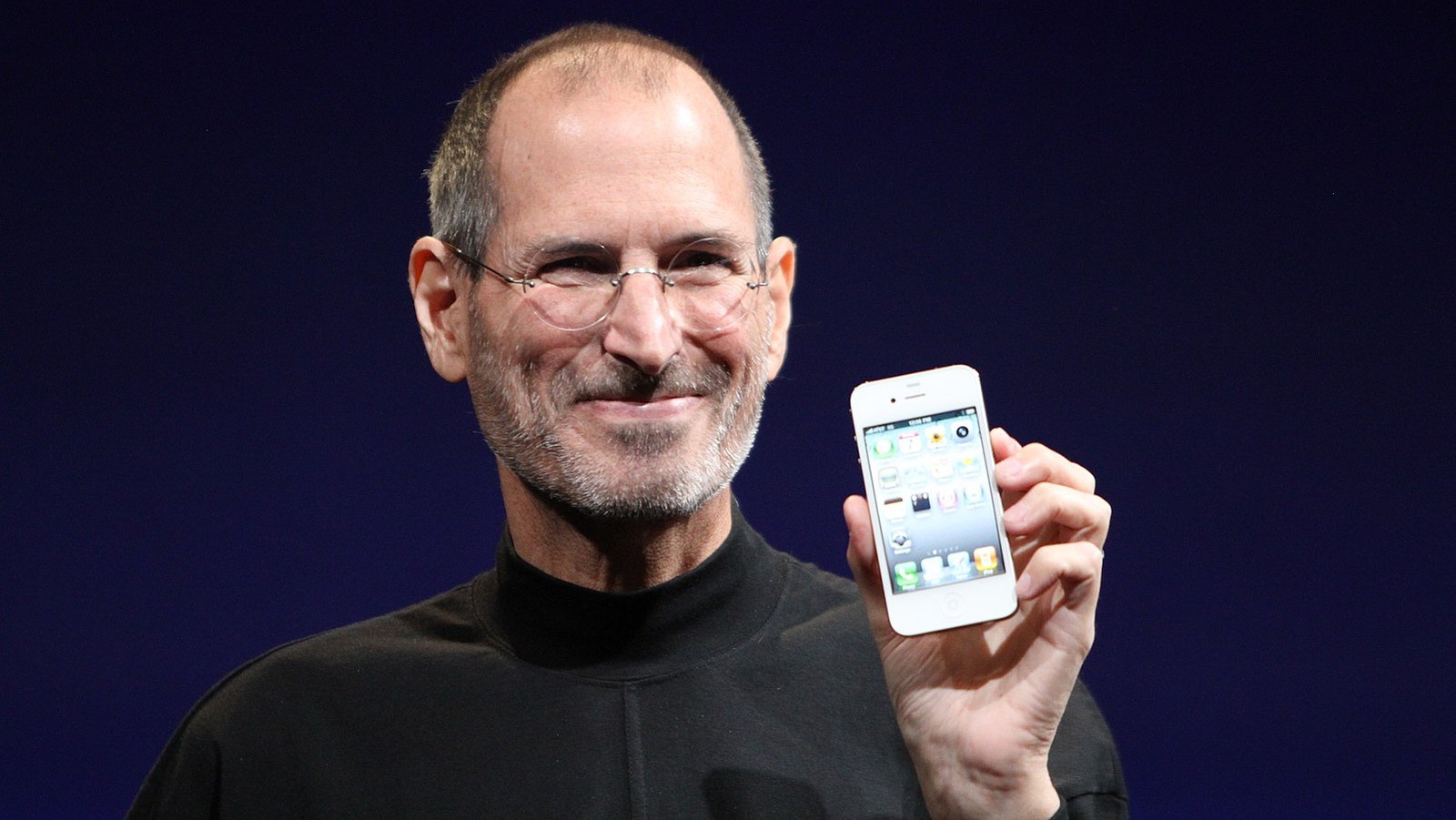 Jobs began thinking about developing a mobile phone and requested a project from hardware chief Tony Fadell in the early 2000s. Then on January 9, 2007, Jobs said his famous "An iPod, a phone, and an internet communicator" that revealed the iPhone, which is still Apple's biggest and most profitable product that changed the mobile phone industry, with a 3.5″ touch screen and one button on the front.
The iPhone changed everything really. The device crumbled the biggest phone-maker at the time Nokia and opened a gate to many competitors to jump and fight each other by sparking many rivalries with dozens of competitors like Google, Samsung, Microsoft, Xiaomi, HTC, OnePlus, and more.
Jobs then unveiled the iPad in 2010, and his final product, the iPhone 4 in 2011. He passed away aged four months after the launch of the device.
Jobs left a long-lasting legacy to his fans, innovators, and many people, and he was one of the most influential people in the world. Current CEO Tim Cook replaced Jobs after his death, and the company is still one of the largest corporations in the world.
Apple today posted a statement from the Jobs family:
For a decade now, mourning and healing have gone together.
Our gratitude has become as great as our loss.
Each of us has found his or her own path to consolation,
but we have come together in a beautiful place of love
for Steve, and for what he taught us.
For all of Steve's gifts, it was his power as a teacher that has endured.
He taught us to be open to the beauty of the world, to be curious around
new ideas, to see around the next corner, and most of all to stay
humble in our own beginner's mind.
There are many things we still see through his eyes, but he also
taught to look for ourselves. He gave us equipment for living,
and it has served us well.
One of our greatest sources of consolation has been our association
of Steve with beauty. The sight of something beautiful — a wooded hillside,
a well‑made object — recalls his spirit to us. Even in his years of suffering,
he never lost his faith in the beauty of existence.
Memory is inadequate for what is in our hearts: we miss him profoundly.
We were blessed to have him as husband and father.