Apple currently has a new promo regarding Apple Card that looks like it is designed to help get more users.
With Apple Card Family that was announced earlier this year, if you add another member to your Apple Card Family, that person will get $10 in Daily Cash. They will also have to make their first purchase with Apple Card in order to get the $10 in Daily Cash too.
In order to do this, current active Apple Card users will have until Tuesday, November 30, to take advantage of this promotion.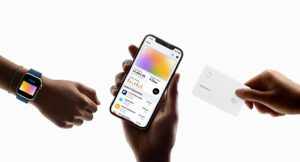 Apple Card users get 1% in Daily Cash for each purchase they make with their physical titanium Apple Card, 2% in Daily Cash if they make a purchase with Apple Card from a business that accepts Apple Pay and 3% in Daily Cash from select merchants such as Apple, Uber, UberEats, Walgreens, Duane Reade, Nike, T-Mobile, ExxonMobil gas stations and Panera Bread.
What are your thoughts on this new Apple Card promo? Comment below or let us know on Twitter at @appleosophy.