Comcast announced today, as it is the parent company of NBCUniversal, that it had acquired millions of new paid subscribers to the Peacock streaming service in the first quarter of 2022.
During the first quarter of the year, it received around four million new premium subscribers. This was a 40% increase compared to Q1 2021.
Peacock currently has 28 million subscribers and 13 million of those subscribers are premium accounts.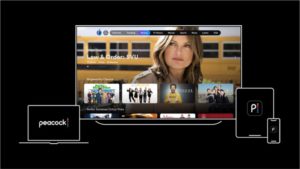 Comcast CEO and chairman Brian Roberts said there has been a 25% increase of engagement from the users of Peacock. Despite this, Comcast is not seeing that type of involvement as a consistent one.
In fact, the company is expecting a lot more usage and growth during the midway part of the year and into the fall and summer. This is due to Peacock being a place for users to stream their favorite current NBC TV shows, as well as live sports such as NFL Sunday Night Football, Notre Dame Football on NBC, Premier League and the upcoming World Cup.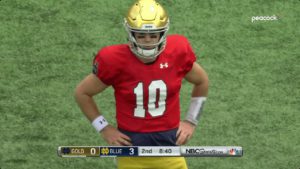 When it comes to sports, Peacock is in an interesting time since NBCUniversal did shut down NBC Sports Network (NBCSN) late last year and since the shut down of that channel, a lot of the content has migrated over to Peacock. This has included coverage of the Olympics, IndyCar races, International Motor Sports Association (IMSA) races, Supercross and Motorcross racing, as well as select live games of the relaunched United States Football League (USFL).
This year, Peacock has also started showing live MLB baseball games on Sunday mornings.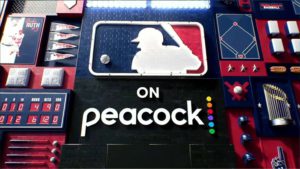 As for the content itself outside of sports, Peacock added the fourth season of the popular Paramount Network TV series "Yellowstone" last month, has plans to remove current NBC shows from Hulu and make them exclusive to Peacock this fall, and add brand new movies to its service such as "Marry Me" that was released in February 2022. It will also be adding "Firestarter" starring Zac Efron and Ryan Kiera Armstrong that is set to release on May 13 and the new "Downton Abbey" movie will be released on it on Monday, July 4.
Additionally, it is the exclusive streaming home for the U.S. version of "The Office."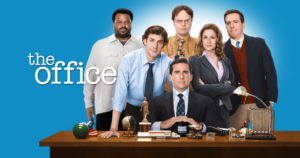 Peacock currently costs $4.99 a month for its ad-supported tier and $9.99 a month for its ad-free tier. It is available to stream on the iPhone, iPod Touch, iPad, Apple TV and Mac.
What are your thoughts on the state of Peacock? Comment below or let us know on Twitter at @appleosophy.