Whether you are getting ready to drive over for the holidays, going a summer roadtrip, or are simply going across the city to run errands, it's always good to know about the weather you can anticipate while driving.
There is now an app in the App Store specifically designed for not only seeing weather but being able to do so on your CarPlay display. The app is called "Car.Play Weather Navigation." It can be downloaded and installed on your iPhone or iPad.
What this app does is what it says it does. You can see the weather in your area on your CarPlay screen and see the current radar. On top of that, it can serve as a GPS substitute instead of using Apple Maps, Google Maps, or Waze.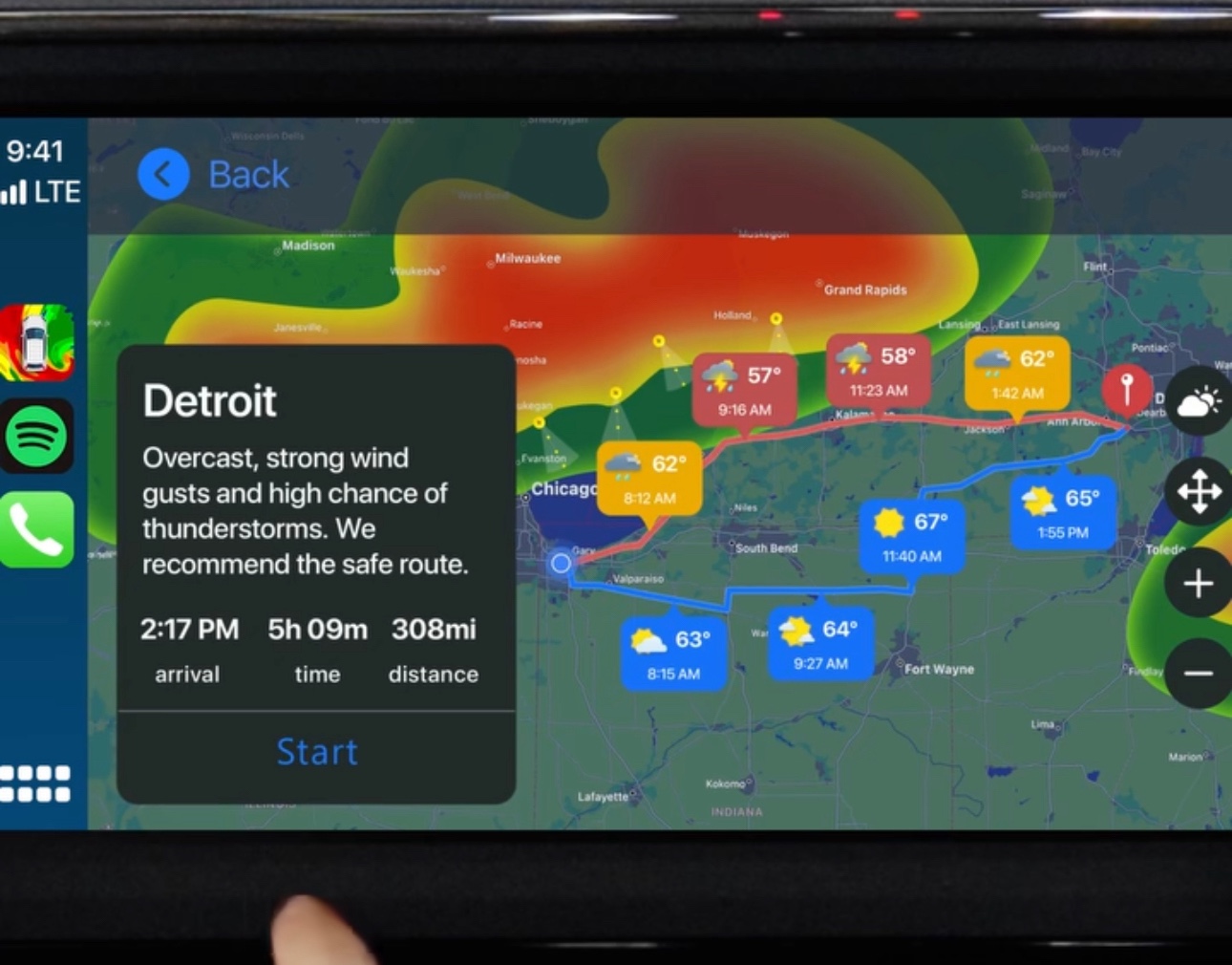 This app can be so beneficial when making long trips and you're on the path of severe weather like thunderstorms, tornado warnings, and snowstorms/blizzards.
Sure, you could occasionally look at your iPhone's weather app such as the default Apple Weather app, CARROT Weather, The Weather Channel, or a local news outlet's weather app and radar. By doing this though, you could be taking your hands off the steering wheel of your vehicle and looking down at your phone while driving in potentially dangerous weather.
Another good thing about the app is it can be on your main display and share space with other running apps like Apple Music, as well as showing your GPS directions in words.
It has been noted by reviews on the app that the app is much better if the premium version of the app is purchased.
This app starts at $4.99 a week or $14.99 a month, or its "Weather routing and live radar" for $49.99 a year. There are three other tiers too. It can be subscribed to through in-app purchases in the App Store.
What do you think of an app like this? Do you plan on downloading and using it? Comment below or let us know on X at @appleosophy.