Apple had registered the AppleCoronavirus.com domain name a few days back, i.e., on the 10th of April, 2020 (Friday) according to the Whois Record as first discovered by MacRumors.
The Registrant Organization is Apple Inc. and the Registrant Country mentioned is the U.S. Apple has registered this domain as a Domain Administrator. This domain expires on 10.04.2021 until Apple decides to renew it.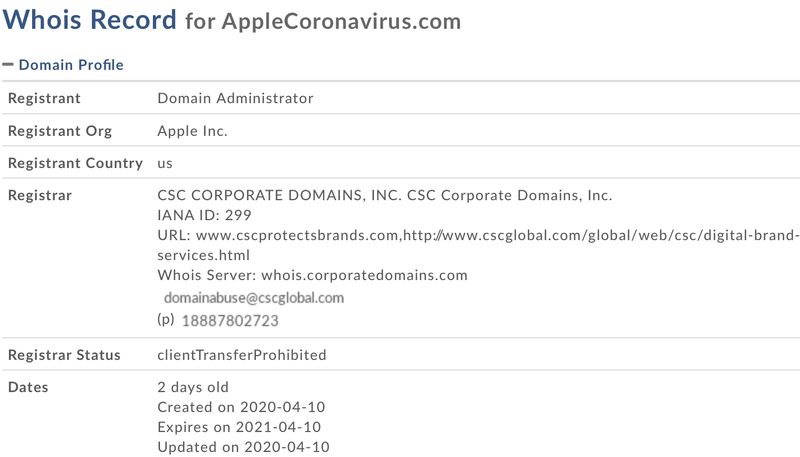 Image Source: MacRumors
Apple has recently distributed 20 Million Masks to Healthcare Professionals & Workers, and are trying to do more to get rid of this worldwide pandemic. They have released an instruction and support document on how to Assemble and Adjust Face Shields. This instruction and support document is very informative, useful and trains people to wear Face Shields Properly. Apple has also recently released a COVID-19 Website & App which is based on the CDC. Apple & Google are collaborating to create a Contact Tracing Technology for COVID-19, which will help the government authorities and healthcare agencies to prevent the spread of this virus. This was announced on the same day as this website was registered. Apple may use this newly registered website for updates on this Contact Tracing Technology.
Stay Safe and Stay updated with the latest Apple news at Appleosophy and follow our Telegram News Channel here.