The existence of an Apple Product called "AirTags" has yet again been allegedly leaked by a new Twitter Leaker named Caleb Lin.
Here is a guide on charging AirTagls supposedly sent by Apple for print tests before mass production. AirPower is back? This is different to leaks saying a swappable coin battery would be used 🤔

Source: direct // Leaks by Caleb Lin pic.twitter.com/AbC4Foj01N

— Leaks (@caleblin_apple) September 5, 2020
😏@caleblin_apple pic.twitter.com/9zhhcOkTP2

— Leaks (@LeaksApplePro) September 5, 2020
Here is a diagram from the quick start showing how to attach AirTag to a keychain. Apologies for the blur.

According to the source the accompanying text says to use the "rubber loop", suggesting that this diagram is possibly a placeholder (or a loop just wasn't shown) pic.twitter.com/ci6zhxpCcG

— Leaks (@caleblin_apple) September 5, 2020
These images reveal the design of AirTags and the way it will charge. According to the instruction manual, "Place AirTag on included charger or wireless charging mat", indicating that the included charger will be a wireless charger similar to the one with the Apple Watch but with Qi Wireless Charging Standard. A glyph of the long-awaited product – AirPower has also been shown in this manual indicating its come-back. With AirTags having a Qi Wireless Charger included in the box, similar to the Apple Watch, we can expect the upcoming Apple Watch Series 6 to get Qi Wireless Charging Technology, using the same charger as AirTags. If the Qi Standard is used on the Apple Watch Series 6, it will solve most of the heating issues Apple was facing with AirPower. AirPower was canceled due to its heating issues and because it did not meet Apple standards. With all Apple devices having the same Wireless Charging Standards, there won't be as many overlapping coils inside AirPower, partly solving the heating issue. If this happens then unfortunately only the upcoming Apple Watch Series 6 may be compatible with AirPower.
AirTags have been leaked multiple times, and Apple had once accidentally leaked it in one of their videos on the Apple Support YouTube Channel on April 2nd which clearly mentioned AirTags, first discovered by Appleosophy Team member Pururaj Dutta. The video was taken down by Apple within a few minutes of posting our exclusive article on it. The video was on "How to erase your iPhone", featuring several steps to reset your iPhone to factory settings both from the iPhone itself an from a computer. When the Apple Support executive heads on over to the Find My section, Apple mentions "Offline finding enables this device and AirTags to be found when not connected to Wi-Fi or cellular." The video was edited and republished one month later without the AirTags confirmation on it.
A concept of the AirTags connection process has been designed by our in-house designer, Anton Bulzomi, have a look:
Light Mode:
Dark Mode:
MacRumors has also shared a couple of screenshots of the Find My App with a new tab called "items" and the setup menu of AirTags.
MacRumors also shared an image of AirTags found in the assets of iOS 13: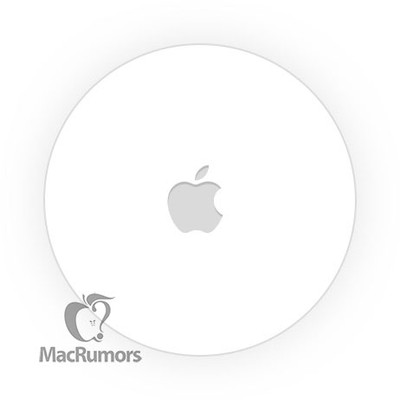 9To5Mac had first shared an image of AirTags which was found in the iOS 13 assets:
AirTags have been leaked several times, and this time the instruction manual has been leaked which shows us how AirTags would charge. Upon our analysis, we found that there are chances of the Apple Watch Series 6 finally getting Qi Standard of Wireless Charging this year! Let's hope for the best, and hope for finally getting the long-awaited Apple Product, AirPower.
Stay updated with the latest Apple news at Appleosophy and follow our Telegram News Channel here. Join the Appleosophy Community on Telegram here.