The popular Google-owned Waze navigation app and Apple Maps competitor is now fully supported on the Apple CarPlay Dashboard as pointed out by the users of MacRumors Forum.
The Dashboard is the first screen you see when CarPlay is booted up, and it has widgets that developers now have the advantage to use and put their apps on since iOS 13.4. Now, after Google supported Google Maps on the Dashboard, Waze's turn is now here after beta-testing. Also in the new update, in-app lane guidance is appeared to be live, with an estimated time of arrival, current speed, speed limit, and on-map navigation being shown.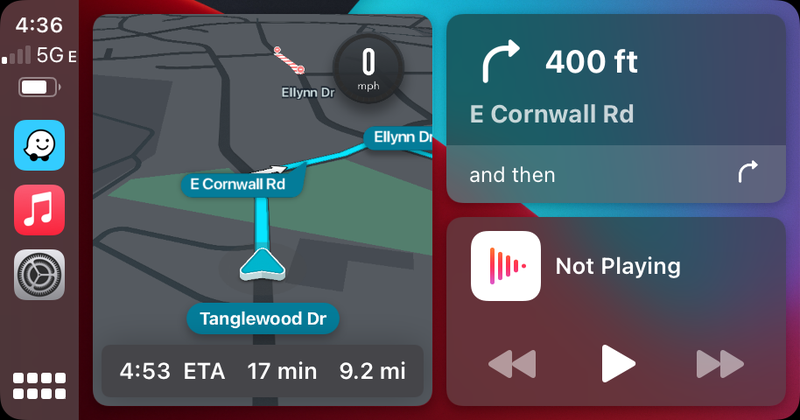 @9to5mac @MacRumors @waze Waze dashboard is here!!!!! pic.twitter.com/gvuaaTSJRG

— Camilo Díaz (@camadiazrob) December 6, 2020
Now thanks to the Dashboard, people don't need to switch apps while navigating to change music or tell Siri what to respond to on messaging apps, it's all on one screen when they need it. With more features and openness, Apple is letting more third-party developers use CarPlay and add their apps to improve.