The way to paying for pizza just got a little bit easier thanks to Domino's.
Its app was recently updated this past week in Version 8.2.1. Although it did not specifically state in the update that it had gotten Apple Pay support, the functionality was noticed by users on Reddit.
What this all essentially means is that those who order pizza through the Domino's app can now pay for it through Apple Pay on their iPhone or iPad.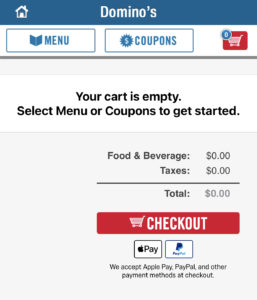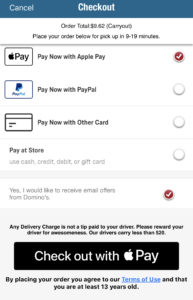 This Apple Pay functionality has also been found on Domino's website. The company's stores accept Apple Pay in them as well.
Apple Card users will now be able to get 2% in Daily Cash on their orders that are made through the app when they tap on the "Check out with Apple Pay" button." Previously, customers were only getting 1% because they would have to manually type in the Apple Card info into their order.
Are you going to be ordering pizza from Domino's via their app soon and pay with Apple Pay? Did you notice this before we made an article about it? Comment below or let us know on Twitter at @appleosophy.