I have been an Apple TV user since my high school days (I'm 25 years old now, so you do the math) and one aspect about the complaints I've heard about the Apple TV is its price.
I don't understand it because I think the price that you pay for an Apple TV is not too bad. Is it overpriced? It could be considered expensive, but not overpriced.
Let me explain.
It seems like every year, I hear more and more issues with other devices like the Amazon Fire TV and Roku having disputes with streaming services. Meanwhile, the customers of those devices suffer the consequences because they don't have access to the app and service they want.
Some examples of this were that Roku had a carriage dispute with NBCUniversal regarding Peacock and HBO Max wasn't available on it until the end of 2020. And while all of those negotiations were going on, customers missed out on using Peacock.
Amazon to this day still does not have a dedicated app for Peacock on the Amazon Fire TV.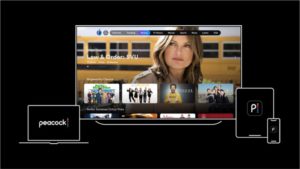 Amazon also had a problem getting the HBO Max app on its Amazon Fire TV devices.
Apple on the other hand had Peacock and HBO Max on the Apple TV and its other devices on their national launch day.
The Roku and Amazon issues remind me a lot of the petty arguments that cable and satellite companies have with TV networks when negotiating new contracts and deals. It's annoying and tedious, not to mention that at the end of the day, you have to spend money to make money.
Even Roku is having some issue with YouTube TV, which will be a whole other dispute they will have to figure out. From the words of the 12th Doctor from "Doctor Who," "…everybody will have to do what they're always going to have to do from the very beginning, SIT-DOWN AND TALK!"
I personally have been using a tvOS-based Apple TV since 2016 and can say that I am super happy about never having to deal with these types of issues, which makes that $149 price worth it for the Apple TV HD.
Those who just pre-ordered the new Apple TV 4K that was announced at Apple's event last month, even at $179, it is well worth the money.
With Apple, they don't deal with and tolerate this nonsense of not having a certain streaming app. Users should expect not only to have it but have it for days, months and years to come, with no worries of it being taken down by Apple.
On top of the streaming apps that are also on the Apple TV, we need to talk about the fact that the software on these things just works.
In the past five years, I have known more people who have replaced their Roku or Amazon Fire TV Stick because of it not working properly anymore.
I get it, the tech in them changes so quickly, but that does not mean just because a new one is released that you should basically be required to buy the newest version. The previous models should work.
The Apple TV HD that I have been using for the past five years, it works great. The software updates have been consistent and made so it works regardless of me not buying an Apple TV 4K, which I know is the newest version and is the future, but if this Apple TV HD will work well, I'm in no rush to upgrade.
Apple is always adding new features to its Apple TV and tvOS App Store. We're talking Picture-In-Picture support, Apple Fitness+, Apple Arcade and other great apps. The Apple TV app itself has Apple TV Channels so users can access other streaming services like Paramount+, Showtime, Starz and AMC+ through it and it is all done through that app.
In my months of using Paramount+ through it, I have literally had no issues running it through the Apple TV app on my Apple TV HD or any other Apple device I have the app on.
Meanwhile, when I have used a friend's Roku or Amazon Fire TV to use Hulu…be prepared lag and simple functions not working.
And that's another aspect of the Apple TV that I think still makes it a unique product. I use an Apple TV third generation as a secondary streaming device in my apartment and it works better than current Roku and Amazon Fire TV devices…as it is now eight years old.
So yes, you may have to spend a lot more on an Apple TV today, but it is easily worth every penny. The number of features, functions, apps and services it has available to it make it a product that many competitors wish they could provide to their users.
At the end of the day, you get a device that is a no-nonsense type of one. It's going to entertain you to your last thought of the day. It's your go-to for your favorite TV shows and movies, live sports, breaking news coverage, games, working out, and all of it for under $200. Roku and Amazon cannot compete with that.
What are your thoughts on the Apple TV? Did you pre-order the new Apple TV 4K that was announced last month? Which streaming service do you use the most on your Apple TV? Let us know on Twitter at @appleosophy.