I can officially say that I have plugged the future into my home.
Last weekend, I was able to make my first in-person trip to the Apple Store. I have lived in Des Moines, Iowa since January 2021 and have been trying to get into the store ever since I arrived. However, COVID-19 has had other plans for me.
Needless to say, I was able to get in on Saturday, May 15, and get myself a new tool for my apartment, which is the Wemo Mini Smart Plug.
What makes this product nice is the fact that it has a simple white body. While I do wish you could buy it in black or gray just to make it a little different than other plugs on the market, the white will suffice.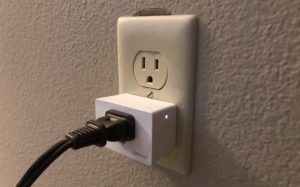 However, when it comes to the setup process, for some reason that was a little harder than it should have been.
Since this is a HomeKit product, I should have been able to add it through the Home app on my iPhone. For one reason or the other, the Home app was not playing nice with scanning my QR code on the product and I ended up having to download the Wemo app on my iPhone and register the product there in order for it to get on the Home app. A very weird situation.
For a product like this, I plugged a lamp into it so when I tell Siri to "turn on my lamp," it turns on said lamp and fills the room with light, which is nice since my living room does not have overhead lighting.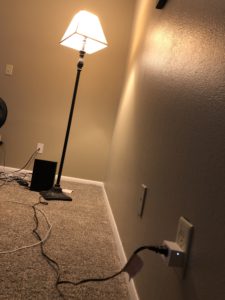 Since that app situation, there have been no issues with the Smart Plug itself. I just tell Siri from my iPhone, HomePod or Apple TV to turn on my lamp, and it does just that. No issues whatsoever.
Overall, I'd say this product gets 3/4 stars from me. Once you get it synced with the Home app, it does work and do exactly what you need it to do. It loses a star for how hard it was, in my experience, to get it connected and synced with the Home app.
The Wemo Mini Smart Plug with HomeKit functionality does cost just $24.99 through Apple and can be purchased through other stores such as Best Buy and Amazon.
Rating: 3/4 stars