For the past 6 years, Apple has claimed the same 18 hours of battery life for all of its Apple Watch models. Of course, battery life varies by use and configuration, but the 18 hour quote has been based on an average users' use.
Batteries, by nature, degrade over time because of chemical aging. This, coupled with the fact that many people hold on to their Apple Watch longer than they would with their iPhones leads to many experiencing a hindered experience the longer they use the wearable device.
This year, it seems as though Apple is looking to significantly improve that poor experience. One way that Apple is considering extending usage is by implementing a smaller, dual-sided "S7" chip; this would allow for extra internal space for a larger battery.
In addition to the thicker housing of the device, Apple is also looking to actually redesign the Series 7 to follow current design cues from iPhone 12 and iPad Pro.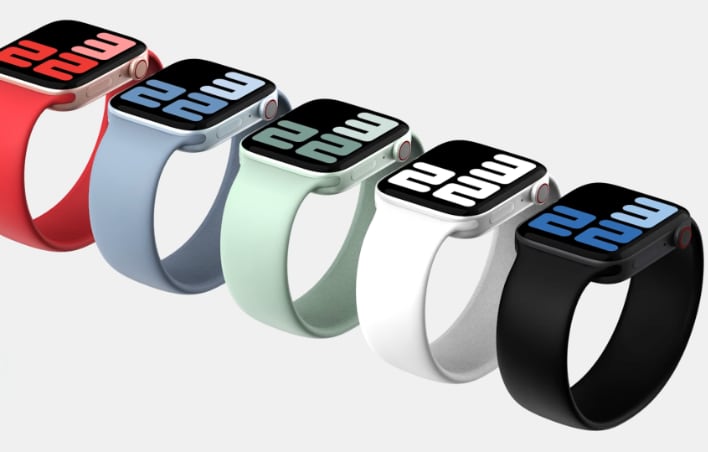 Apple had been rumored to be investigating to implement blood glucose / body temperature sensors for the Series 7, but that technology will not be ready in time for the September launch. Because of that, offering longer battery life will most likely be the main selling point for the upcoming device.
In the long run, the improvements to this year's watch will help Apple better compete with smartwatch models from other companies that claimed to have multi-day battery life (such as the Fitbit Versa 3).
Other features we can expect to see are improved wireless connectivity and enhanced ultra Wideband technology.
How long could you get through the day without charging your Watch? Are you looking to upgrade soon? Let us know in the comments below. Follow us on Twitter or Instagram. Also – make sure to subscribe to our new video podcast on YouTube!