With the boom of traveling and vacations taking place this summer, here are some CarPlay apps you should be using this summer to have a better travel experience and to pass the time in the car as well.
For the sake of this article, we will not include news-related apps like Apple News+, CBS News Radio or NPR. Since you are on vacation and taking time to relax, there is no reason to go looking into the news that will likely just stress you.
Apple Music: Of course, this will definitely make your traveling experience a lot better since you are literally able to choose the exact songs you want to play and have them be heard all around your vehicle.
Overcast: As much as we all love the built-in Apple Podcasts app, we are all about options here at Appleosophy, which does include third-party podcast apps like Overcast. The app, as mentioned, is not made by Apple but merely enables users to play their newest and favorite podcasts right from their iPhone, iPad, Apple Watch, or in this case, their vehicle.
Organic: This is a GPS app that has CarPlay functionality, but more importantly, does not require an internet connection. This means that if you are in an area that does not have the best phone reception, that is where this app could come in handy. Users can view the maps in this app without an internet connection. The iOS and CarPlay apps do have a Dark Mode too for driving in the night purposes.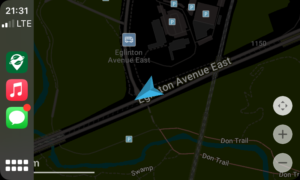 Apple Books and Audible: You can listen to audiobooks in your car from both Apple Books and Audible, making your trip an educational and more enjoyable one.
Sportsnet: For those who are going to want to keep track of the latest in the world of sports, Sportsnet's new CarPlay app might be just the thing you were looking for. It is one of the newer CarPlay apps on the market right now, so it might be good to try it out for those who are looking for a new sports news and analysis app.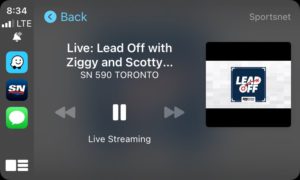 What are your thoughts on our picks for CarPlay apps to use this summer? Comment below or let us know on Twitter at @appleosophy.