Apple Pay came to Mexico earlier this year and it looks like two more banks have added support for the contactless payment method.
Both Hey Banco and Banregio have started supporting Apple Pay, as of today, August 3.
Hey Banco updated its iOS app today, which is all about bringing Apple Pay to its customers. It became available in Version 8.2.0 with the following release notes (in English).
"Say Hey to Apple Pay. Now you can add your Hey Card in seconds to your iPhone or Apple Watch and make purchases quickly, securely and without contact.."
A user on Twitter also commented about that bank accepting Apple Pay and adding his card to the Apple Wallet app on his iPhone.
Listo! @heybanco con Apple Pay ? @ApplePayMex @Telefonia_MX @lartola @HomeroJSanchez pic.twitter.com/9LeVg5GRBM

— Alejandro Quezada (@alex_qm) August 3, 2021
The same can be said for Bangerio, which updated its app today, to show its support of Apple Pay in Version 12.11.0.
"Apple Pay has arrived in Banregio! What will your first purchase be? Add your Banregio Cards and enjoy paying fast, secure and contactless."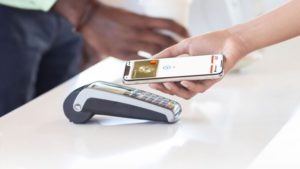 On top of users having access to and making payments with Apple Pay, customers will also be able to use Apple Cash, which is essentially Apple's version of Venmo where users can send money to each other Apple Pay through iMessage.
What are your thoughts on two more banks in Mexico getting support for Apple Pay and Apple Cash? Comment below or let us know on Twitter at @appleosophy.