A few weeks ago, I did something that I never thought I would do in 2021; I bought a CD.
For those who do not know, I am a big fan of the former "American Idol" runner-up, David Archuleta. I have been following his music since I was in middle school. I'm 25 now and that passion for his music has not stopped.
With that said, I came across an album of his called "Forevermore" that was released exclusively in the Philippines. It was only available on iTunes for a small number of days before it was quietly removed and has never returned to it since.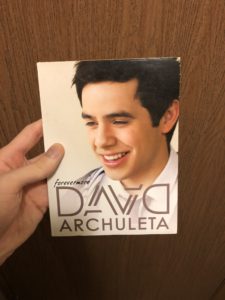 Fortunately, I came across a U.S.-based seller on eBay that had the album available at a reasonable price and I purchased it from them, making sure that I did pay for it with Apple Pay.
I also purchased an Apple USB SuperDrive on eBay a month or two before that, so needless to say, the wheels were in motion with this little project.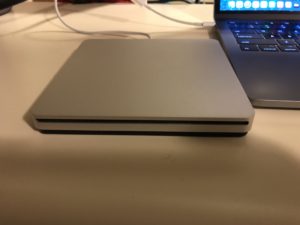 Once I attached my USB-C to USB-A port adapter with the USB SuperDrive, everything was ready to go to begin the process of getting a highly sought-after item finally in my music library.
The process for doing this was not hard. When I opened the Music app on my MacBook Pro with the CD in, it was not hard for it to pick up on it and the fact that I wanted to add it to my music library.
The ripping process probably took less than 10 minutes. In fact, the only issue that I came across was getting the album in my iCloud Music Library. But thanks to an article I found on Google on the subject, that issue was quickly resolved.
While I do wish that Apple would have found a way to get the album in the U.S. instead of me having to spend more money on the physical album itself, it was a nice little treat to get myself and I was probably going to get the album anyway because I do collect Archuleta's physical albums. No, CDs are not in right now, but it's just something that I have always been fascinated with.
Overall, even though I don't recommend getting music this way today, this was a fun experience, especially since David Archuleta is my favorite music artist and I know that the album will get plenty of playtime on my Apple Music account.