Yesterday, Apple released its first software update for the new Siri Remote it released with the new Apple TV 4K and Apple TV HD this past spring.
The previous version of the software on the Siri Remote was 9M6336 and the new update is 9M6772.
While there is no word on what updates will be included in the software update, we can already predict that it will be minor bug fixes and improvements with the remote.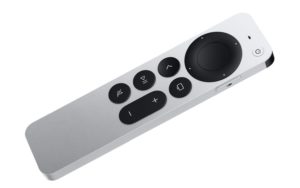 Apple has yet to state how to download these new updates to the new Siri Remote, but we would imagine that it will be released sometime in the near future and that it will most likely be an update that is done in the background while the Apple TV is in Sleep Mode.
If you are thinking about buying the new Siri Remote for yourself, be sure to read our review on it.
What are your thoughts on Apple releasing new software updates for the Siri Remote? Comment below or let us know on Twitter at @appleosophy.