Spatial Audio is a feature on iOS 14 that brings an immersive experience when it comes to listen to music or watching movies with either AirPods Pro, Max, or other models that support it. With many streaming apps adopting this feature, Netflix is confirming that it has brought the feature to both their iPhone and iPad apps.
To manage Spatial Audio, make sure Netflix is updated to the latest version. Then, while watching content, go to "Control Center" to find the volume slider. After that, press and hold, and you'll see a toggle appear. If you still don't see that option, be patient as Netflix confirms that it will be a slow rollout.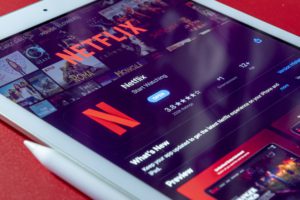 Spatial Audio continues to expand in Apple's lineup as it brings the feature to Macs with Apple Silicon. "Spatialize Stereo" is another option coming to non-Dolby Atmos content on iOS for a much similar experience when listening to any content. Thus, we might see Netflix bringing Spatial features to the Mac as well.
Are you looking forward for Spatial Audio on Netflix? Let us know in the comments below. Follow us on Twitter or Instagram. Also – make sure to subscribe to our new video podcast on YouTube!