There are not many streaming services out there that are dedicated to sports programming, but ESPN+ is one of them.
ESPN+ launched in 2018 and has been a go-to for sports fans for both original on-demand and live programming.
This past weekend was the kickoff for the 2021 college football season and I was fortunate enough to primarily watch the Northern Iowa vs. Iowa State game that was being streamed exclusively on ESPN+. After all, my twin brother graduated from the school in December 2018 and has been a fan of Iowa State since he enrolled in 2014.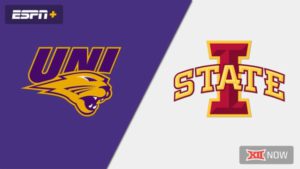 Starting off with the pros of the service, it is nice that ESPN+ is getting more exclusive games in multiple sports. That builds value for the streaming service and adds a level of credibility to it. This includes college football, MLB, tennis, PGA and plenty of other sports too.
When watching the game, I did like the fact that it used ESPN's college football graphics, but not only that, they were fully animated, as in ESPN doesn't treat games differently, where they're on TV or online. Every game gets the full graphics package set.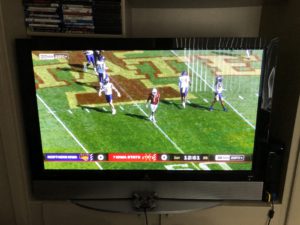 Growing up, I remember that if there was any game that was online, the graphics for said games were not going to be that good. Good to know that things are different now.
I also liked the fact that ESPN+-covered games seem like they have young and not as experienced commentators, which might be a bad thing to some, but I think of it as a good thing since it allows for young, fresh out of college commentators to truly get a shot on the national stage.
It also seemed as though there was a fair amount of advertising going on for the live games, but the only issue that both my brother and I saw in these ads was the fact that an Applebee's ad played almost every single commercial break. Whether that was what Applebee's paid for or ESPN didn't have any other ads to play, it was very annoying.
While the gameplay graphics, commentating and streaming quality were good, there came a part in the game where the broadcast got shut off. ESPN+ showed on the screen that it was having technical difficulties and that it would be fixed "as soon as possible."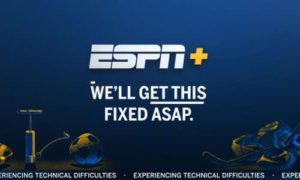 However, there were two issues with this. The first was that this was happening when there was only about two minutes or less left in the game and it was very close, leaving ESPN+ users in the dark. Secondly, it was during the most pivotal part of the game since it was so close and Northern Iowa was driving down the field.
In the meantime, my brother and I actually had to stream this part from a local radio station in order to find out what was happening live.
Thankfully, the stream did appear again before the game ended and Iowa State ended up winning the game, which is what we wanted.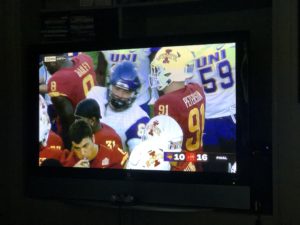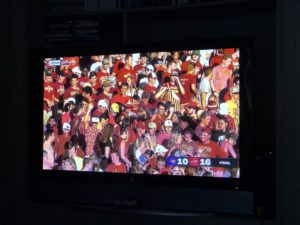 It was a good telecast for my first full ESPN+ game. During the previous night, I did stream bits and pieces of the University of South Dakota vs. Kansas game too. Everything looked fine there.
When it comes to the other features of ESPN+, such as its on-demand original programming, it does look like top-notch quality content and something that every sports fan should look into watching the ESPN networks are not showing anything interesting.
In terms of improvements that ESPN+ could make, it's to, first of all, make sure that streams do not go down during games. The second one is something that its owner Disney would have to look into because it deals with make ESPN+ more accessible.
What I'm saying is Disney and ESPN need to find a way to make ESPN+ so it can maybe be bundled with live TV streaming services like Sling TV or make partnerships with other TV providers to have it included with customers' subscriptions/plans. This is something Comcast has done over the past year with its internet users and Peacock, and what AT&T has similarly done with HBO Max.
Given the amount of original on-demand and live programming on the streaming service, but also not forgetting the technical issues, I'd say ESPN+ gets 3/4 stars from us. It's a growing streaming service that does need a little work here and there, but will likely get better with time and more users.
ESPN+ currently costs $6.99 a month that can be subscribed to as an in-app purchase through the App Store. It is available to stream on the iPhone, iPod Touch, iPad, Apple TV and Mac.
Rating: 3/4 stars
What are your thoughts on ESPN+? Do you use it, and if so, what do you stream on it? Comment below or let us know on Twitter at @appleosophy.