Consumers will have one less option when it comes to iPhone shopping.
With the unveiling of the iPhone 13, iPhone 13 Pro and iPhone 13 Pro Max, Apple has quietly discontinued and killed off the 256GB iPhone SE, as first reported by iPhone Ticker.
With the discontinuation of that version of the iPhone SE, it only leaves consumers with the option to get the 64GB or 128GB models in black, white or Product Red.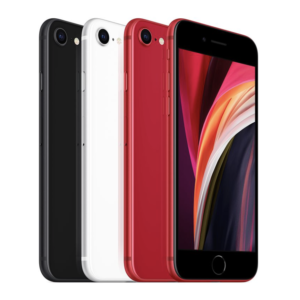 Of course, Apple has not put out a statement regarding this, but the reason behind this could be because the new iPhone 13 starts at 128GB and can go as high as 512GB, and the iPhone 13 Pro having the same previously mentioned storage capacities, as well as a 1TB storage option.
It looks as though Apple is trying to deter some customers away from getting the iPhone SE, by looking into some of its newer iPhones.
On top of the increased storage options with the iPhone 13 and iPhone 13 Pro, the screen sizes are larger, have newer specs, use Face ID facial recognition instead of the iPhone SE's Touch ID fingerprint scanner.
What are your thoughts on Apple killing off the 256GB iPhone SE? Comment below or let us know on Twitter at @appleosophy.