It has been announced that AT&T SportsNet Rocky Mountain will be added to fuboTV, according to Cord Cutters News.
When it comes to sports teams, AT&T SportsNet Rocky Mountain covers the Colorado Rockies (MLB), Utah Jazz (NBA) and Las Vegas Golden Knights (NHL).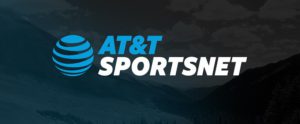 Nina Kinch, the vice president of affiliate relations for AT&T Sports Networks, said this new carriage deal with fuboTV will be great for its sports fans.
"We are thrilled to announce this deal with fuboTV," she said. "We know that fans in this region have been asking for more ways to get access to the Utah Jazz, Vegas Golden Knights and Colorado Rockies and are particularly interested in streaming options. This deal now means that fans in all four of our regions now have access to stream their favorite teams with fuboTV."
Additionally, fuboTV has also recently added Root Sports, which is home to the Seattle Mariners (MLB), Seattle Kraken (NHL) and Portland Trail Blazers (NBA).
AT&T SportsNet is planned to launch on fuboTV initially in Utah and Nevada, with the rollout in other parts of the western United States in the future. To see which AT&T SportsNet channels are available in your TV market, click here.
fuboTV currently costs $64.99 a month and is available to stream on the iPhone, iPod Touch, iPad, Apple TV and Mac. Its apps sync with the Apple TV app as well.