As you may have heard, Apple showed off their latest and greatest within the MacBook lineup as well as new HomePod and Apple Music integrations, but we can imagine that many of our readers want to know the songs and music used in the event to add to their playlist to raise hairs on their arms as much as it did ours! These songs will be especially great to hear on the new 3rd Generation AirPods!
Apple Music has seen a great increase in amazing content, from animated album covers to Dolby Atmos and Lossless Audio, with the latest change being a new plan for Apple Music – a cheaper voice plan that makes users utilize Siri in order to play their tunes across their Apple devices for $4.99/mo. In addition to this, Apple's 3rd Generation of their most popular headphone – AirPods – has had a completely new redesign to accommodate new hardware for a better and more immersive listening experience.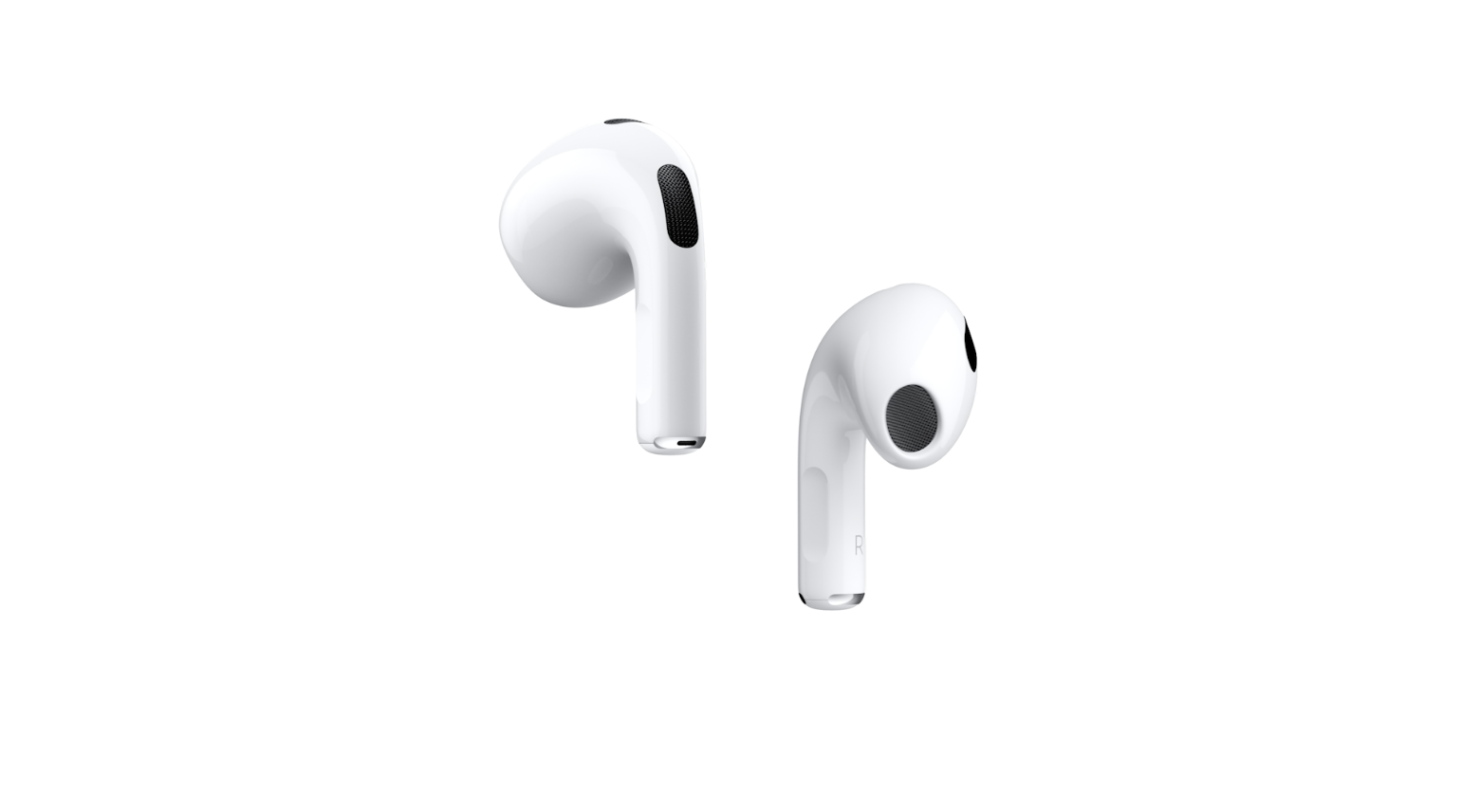 The Playlist
Here is the following links to the songs featured in Apple's October 2021 Unleashed event (in chronological order):
| | |
| --- | --- |
| OS – A. G. Cook | Link not available |
| Tunnel – Polo & Pan & Channel Tres | |
| Brngthat – Model 86 | |
| Spinatures – Hudson Mohawke | Link not available |
| Romeo – Jungle (ft. Bas) | |
| Go – Matt OX | |
| I'm So Blessed You're Mine – James Blake | |
| Blue Skies – Lex Junior | |
| Rumors – Lizzo (ft. Cardi B) | |
| Orck – Gesaffelstien | |
| Get Busy – Soolja | |
| Chemical Bond – Rezz & Deathpact | |
| On the Move! – Genesis Owusu | |
| Warning – Martin Wave (ft. Washyb.) | |
| Skywalker – Oliver Malcolm | |
For music without links, this article will be updated when they become available to listen to.
In terms of music, Apple is notorious for having amazing taste when it comes to hyping up products just with sound! For many, music is essential to their day and having something new to listen to keeps things fresh: that's why we've curated this article of music used in the Apple event!
For a further breakdown on what's been announced, check out our homepage for more information!