This might just be the case where big things come in small packages.
I have now had my iPhone 12 Mini for a week and that means it is time for my review of said iPhone. Mind you, I purchased this iPhone to replace my previous iPhone 8 Plus.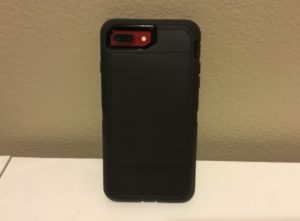 To get this started, the first thing that I do like is the fact that Apple did pay attention to consumers who do not want a huge smartphone in their pocket. Granted, this is nothing compared to the original iPhone SE, in terms of its size, but for people like me who want a little bit more in their pocket, while still not having the biggest smartphone in their pocket.
As much as I love the iPhone and having a bigger screen for some people, for me, if I want to use a bigger screen, I'll use my iPad or my MacBook Pro. However, for those that do not have an iPad, I completely understand why they would go and get a bigger iPhone.
When it comes to the form factor of this iPhone, it's quite light. In fact, it is shockingly light if you think about all of the parts and tech that are inside of it. It's also still light with an OtterBox Defender case on it, which is astonishing as well.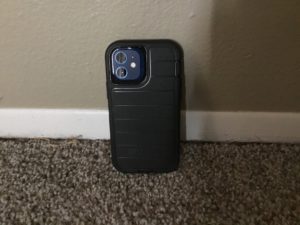 I did test out the cameras a few times while testing out this new iPhone. While they are much better than my old iPhone 8 Plus, even though it is an improvement, it is nothing at this time that I would go on about. This is not to say that I am disappointed in it, but more so saying that the cameras will do the job for me.
If anything, my Snapchats to my friends and Instagram Stories are clearer now, which is an improvement in itself.
I have noticed that my display is a lot sharper, more refulgent and just a nicer screen. Obviously, Apple has put in the work to put in a better display. Making it an OLED display adds to this iPhone and gives it a better user experience.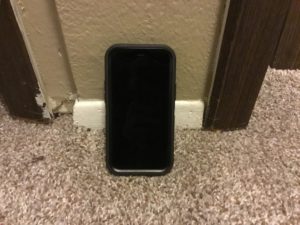 The biggest improvement for me because it is one that I have dealt with through the majority of 2021 is the fact that I don't have charging issues anymore with the iPhone 12 Mini. I plug it in and it just charges. The same applies to when I put it on my wireless charger too. No issues now.
My transition to Face ID has been a nice one, as I have been able to successfully use it when unlocking my iPhone, certain apps and using Apple Pay.
Issues that I currently have with the iPhone 12 Mini are issues that I have had with my iPhone 8 Plus, which is that Apple desperately needs to improve the keyboard on it. I have found that the keys are too close together. For some like me who has long fingers, an improved keyboard would certainly be nice.
Other issues that I have are that because of the notch, I am unable to see the exact percentage of battery I have on the iPhone. Of course, I pull down in the top-right corner and it tells me, but it feels like another step I have to take.
The same can be said for being able to see if my AirPods are connected to it. I wish there was a way to either see all of them connected or if there was a way to customize the Status Bar on the iPhone.
I have added the battery widget on my iPhone 12 Mini just so that I can access my iPhone and AirPods battery easier from the screen too.
For me, despite these issues, I'm still giving the iPhone 12 Mini 3.5/4 stars. It's a good iPhone for the average consumer. While it is not the newest iPhone on the market because of the iPhone 13 lineup, the iPhone 12 Mini is an excellent iPhone to have if you are not looking for the newest and most expensive iPhone.
Rating: 3.5/4 stars