In a time of small, minimalistic earbud-like AirPods that are just EarPods without wires and better sound quality, the AirPods Max headphones have found an important place in my life.
I purchased these recently after finding a great deal online that my local Target was able to price-match. Additionally, I was in the market for noise-canceling headphones and the holiday season sounded like a great opportunity to buy these. You could think of them as a Christmas gift to myself.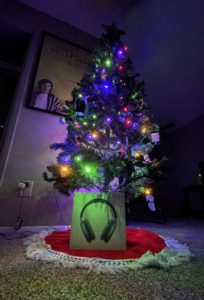 Since purchasing these early last week, I can say that these are the best headphones I have ever owned. This is coming from someone who was heavily reliant on headphones throughout the most part of my college days. Back then, I had the $99 Beats Solo HD wired headphones.
What I have come to love about these headphones outside of the noise-canceling feature is their design. The cushion of each headphone feels really nice on the ear. It's not something I have ever felt on a pair of headphones before, and is a feeling I have come to enjoy.
Battery life is another aspect of this product that stands out. I have gone from watching TV to taking a phone call on these things, and I have yet to hear the notification that my battery is running low. Apple "did better" with this product and the standard for its competitors has been set much higher.
Speaking of television watching, these things have changed my viewing experience when watching content with them on my Apple TV HD. When the AirPods Max are paired with my Apple TV, it makes every possible sound in the TV show or movie you are watching heard and noticeable when noise-cancellation is turned on.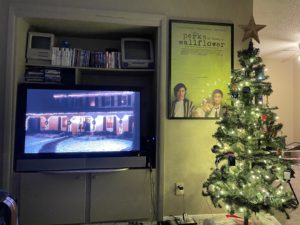 It has become so important to me that I almost cannot watch anything from my Apple TV without having the AirPods Max on. The audio quality is so much better and it truly mutes everything around me.
The only thing I can say that I do not like about AirPods Max is that after wearing them for a while, the tops of your ears hurt. Sometimes it feels like they are the only things keeping them on your head. Maybe it's just me, but it's what I have noticed during my time of testing them.
Even though the next version of the AirPods Max will likely be slimmer and better than what I have right now, these headphones will work out exactly the way I want them to for the foreseeable future, which is why I am giving them 4/4 stars.
They work the way they should and then some. For the amount I paid for them, the sound and noise-cancellation quality, as well as their design makes the AirPods Max a nearly flawless product.
Rating: 4/4 stars