It has been announced that some changes will be coming to Hulu this fall when it comes to its NBCUniversal content.
Starting in September, all next-day reruns of NBCUniversal TV shows will only be available to stream on Peacock. Previously, the shows have been available to stream next-day on both Hulu and Peacock.
This means that shows like "Saturday Night Live," "American Auto," "The Voice," "Chicago Med" and others will only be available to stream the day after on Peacock after new episodes premiere on NBC the day before. The full list of programming from Hulu to Peacock has not been fully announced at this time.
Other NBCUniversal TV shows such as "Law & Order: SVU," "This Is Us," "The Mindy Project," "30 Rock," "Parenthood," "Friday Night Lights and Will & Grace" are said to be staying on Hulu even though they are owned by NBCUniversal, according to Deadline.
Moves like these are being made to give Peacock more value to consumers. Currently, the streaming service is said to have 16 million Peacock Premium subscribers, along with 24.5 million active users.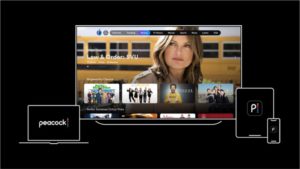 Peacock is also the home to on-demand content such as "The Office," "Parks and Rec," "Two and a Half Men," "George Lopez," "Downton Abbey," "Yellowstone" and much more.
The streaming service does also have a large catalog of movies and live sporting events such as live simulcasts of Notre Dame football on NBC, NFL Sunday Night Football and IndyCar races.
Peacock currently starts at just $4.99 a month for the base plan of the service that has ads and its ad-free plan is $9.99 a month. It is available to stream on the iPhone, iPod Touch, iPad, Apple TV and Mac. It syncs with the Apple TV app as well.
What are your thoughts on these changes between NBCUniversal, Peacock and Hulu? Comment below or let us know on Twitter at @appleosophy.