This time last year, I got my first ever AirTag after pre-ordering it on pre-order day from Apple.
Throughout last year, I'll be honest when I say that I did not use it that much. But for this year, it has become quite more useful. There have been mutliple times this year where I have used it.
Since I received COVID-19 in September 2020, I have had issues with short term memory and brain fog. What the AirTag has done when it comes to my car keys is simple not allow me to forget about where I placed them. If I do misplace them, I simply open the Find My app on my iPhone 12 Mini and hit the button to have it play the sound on the AirTag so I can find my keys.
Please note that I only have one AirTag so far and that the use for it has been to track my car keys. Other than finding my keys, that has been about the only thing I have used it for.
One question you might be thinking is…would I buy another one for something else in my life?
I have tinkered with the idea of getting one for my Siri Remote with my Apple TV, but that would require me to get a case on it and I kind of like that remote being "nude."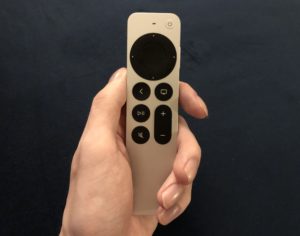 You might also think that it would be a good idea to get one for my wallet. Well, that would be true, except since I live in Iowa, I'm about one iOS update away from not needing a physical wallet anymore due to the state of Iowa being one of the first few states that would get access to putting their drivers licenses in the Wallet app. However, that has yet to happen at this time.
Other than those two things, I'm really not sure if I would buy another AirTag even though I want to. At this time, I just don't have a use for one.
What are your thoughts on the usage of my AirTag? Comment below or let us know on Twitter at @appleosophy.