At WWDC2023, Apple made an impactful statement, introducing technological innovations that will transform the gaming world for the entire year. Unveiled at the event, these breakthroughs will undoubtedly lay the groundwork for rising game trends.
Apple's relentless effort to attract the gaming community was recently pushed to new heights with a host of critical revelations, such as collaborating with other systems and launching a groundbreaking virtual and augmented reality headgear.
These revelations are among the most important for gamers not only from the event but also for this year in general.
Expansion of Mac Gaming Library
Apple has just revealed that the classic "Death Stranding" by Hideo Kojima is arriving to macOS, bringing with it a range of exciting titles for all MacBooks and other models. The company also showcased a broader array of titles making their way to the platform. However, with no more waiting around, you can indulge in the excitement of hourly slot jackpots online with just a few clicks.
It is also worth noting that Apple is intent on providing Mac users with a wider variety of gaming options, unveiling an expanded selection of titles in the near future. PC gamers won't need to miss out either, with this widening selection granting users across platforms access to more gaming advancements.
Game Mode and Game Portability Toolkit
At this week's WWDC, Apple presented a toolkit to make the transition of Windows games to Mac OS smoother. This toolkit is poised to simplify the porting process for game developers.
This groundbreaking toolkit provides developers with an emulation environment perfect for running their existing Windows titles on Mac machines, allowing for evaluation of game performance on macOS without any coding needed.
Apple has implemented an update to make it fully compatible with controllers for popular gaming consoles such as PlayStation and Xbox. The update doubles the Bluetooth sample rate, making sure of a smooth connection and optimal performance when using these controllers on the Mac.
Developers are able to streamline their process of translating shaders and graphics code to the Metal API with the assistance of the Game Portability Toolkit. This solution could decrease the time needed to generate a Mac-compatible game. If you're intrigued, you can access the beta version of the toolkit directly from Apple Developer's website.
New Arcade Catalog
This year, Apple Arcade has seen impressive growth with the launch of 50+ new games and over 300 updates to existing titles.
To keep fans engaged, fresh content is added to the catalog on a weekly basis. Find out what's in store for this month with the upcoming updates for these much-anticipated titles:
Jetpack Joyride 2

Angry Birds Reloaded

SpongeBob: Patty Pursuit

Taiko no Tatsujin Pop Tap Beat

LEGO Star Wars: Castaways

Asphalt 8: Airborne

Cut the Rope Remastered
Furthermore, Arcade continues to provide an interwoven bundle of new and existing titles exclusive to their subscription. Subscribers have the ability to access and readily revel in the newest content available with the convenience of playing on a variety of Apple devices, including iPhone, iPad, Mac, and Apple TV. Taking advantage of the family-centric approach, up to six members can enjoy the subscription at once.
Apple Vision Pro AR/VR Headset
Apple recently unveiled its cutting-edge Apple Vision Pro AR/VR device, designed to provide an immersive gaming experience. Supporting extensive controller compatibility with most consoles, it grants virtually unlimited gaming opportunities. Moreover, it features an incredible library of over a hundred titles from Apple Arcade.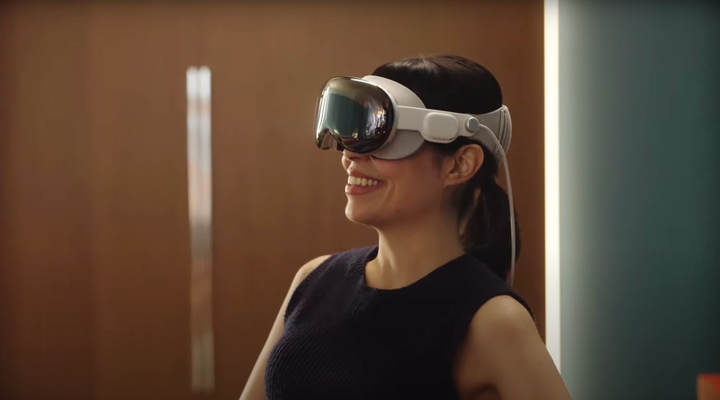 Apple had an excellent display during the launch of Vision Pro headset where they highlighted its immersive experience. Several talents in the gaming and creative industry got together to create extraordinary experiences for the headset, such as NBA 2K23 – a stunning motion game shown with Sony's DualSense controller. This event speaks volumes of the device's unmatched gaming capabilities.
Competition and Challenges in the VR Market
Apple is well aware of the strong competition in the market from players like Oculus, PlayStation VR, and Meta Quest – all of whom have garnered a substantial consumer base.
For Apple to draw developers and players to its newest Vision Pro headset, the tech giant must have a favorable offering: it must provide an array of attractive features, a bountiful gaming selection, and simple access to existing virtual reality solutions. The only challenge may be the price tag: coming in at USD $3,499, it's competing against cheaper headsets.
For Apple to make strides in the field of gaming, they must create experiences unique to their headsets. Bringing captivating content on an ongoing basis is key, as is providing gamers with something fresh and original that stands out from the competition. Staying ahead of the curve and catering to the needs of enthusiasts should be a priority for Apple.
The Bottom Line
By making these proclamations, Apple has placed its stamp on the gaming industry and beyond WWDC. It demonstrated an admiration for the capacity and return possibilities that come from the gaming landscape and is now striving to meet gamer needs and wants. This opens the door for Apple to become a competitive force – one that could potentially shake up current power dynamics amongst gaming platforms.
Captivating doesn't even begin to cover the potential impact Apple's WWDC 2023 event will have on the gaming industry. With each passing day, the true repercussions of this groundbreaking event come more and more into focus, and all signs point to a promising outcome.