Apple has a big plan: By the year 2025, they want to make a new kind of battery that could make iPhones and other gadgets a lot better, according to a new report by ETnews. This isn't just talk; Apple has been working on this since 2018, and it looks like they're getting serious.
You might remember when Apple started making its own computer chips a little while back. Those chips made Mac computers really fast and powerful. Now, Apple wants to do something like that, but with batteries. They're working on making a battery that could last longer and power up iPhones to do intensive tasks without giving up quickly.
For a long time, Apple has been getting ready to make this move. They've hired smart employees who know a lot about batteries and have been coming up with new ideas that they want to protect with patents. In fact, an SDI executive who used to work on batteries at Samsung is even leading Apple's battery team now. While some people are talking about how this could be for the Apple Car, Apple is actually focusing on the gadgets we carry around every day, like iPhones.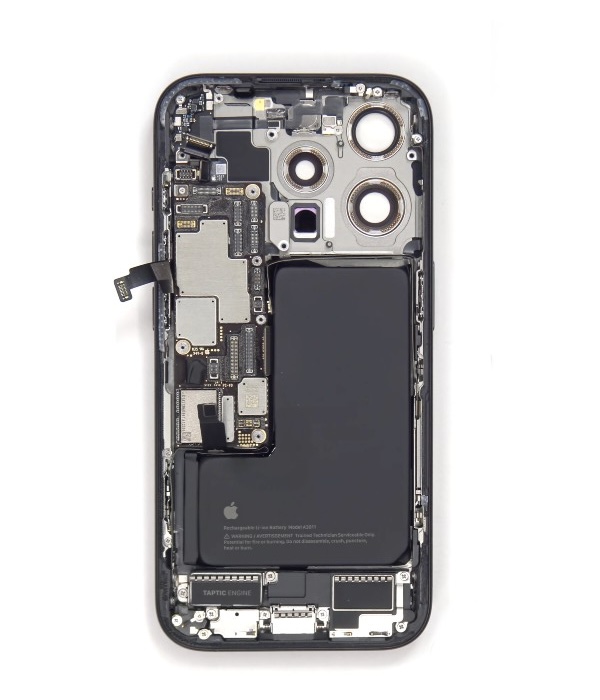 What's cool about this is that soon, we might be able to play really heavy games on our iPhones, like the kind that used to only run on TVs and computers. Right now, the iPhone 15 Pro can handle some of these games, but with a better battery, it could do even more without running out of juice so quickly.
But it's not just about duration. "As the mobile user experience expands with the Metaverse and Mixed Reality (MR), the demand for high-performance batteries has increased," said industry insiders familiar with Apple's endeavors, as reported by ETnews. This development could also ensure that iPhones are ready for the future of immersive gaming and virtual experiences.
More specifically, Apple plans to compose the battery to contain more silicon instead of graphite as a secondary anode material. This is likely to result in more battery capacity and shorter charging and discharging times as per the report.
Apple's existing cathode composition consists of nickel, cobalt, manganese, and aluminum, but they are looking to change the composition entirely in order to boost the performance of the battery.
We don't know all the small details about how Apple's going to make these new batteries, but it's pretty clear that they're aiming to change the game. If everything goes as it did with the Apple chips, our phones could get a lot better at sticking with us all day and doing more stuff without getting tired.
As 2025 gets closer, everyone's excited to see what Apple will pull out of its hat. If they can really pull this off, it's going to be like giving our iPhones a super-charged power boost that could change how we use them every day.
Are you looking forward to this new high-performance battery technology? Let us know in the comments or tweet us at @appleosophy. Be sure to download the Appleosophy App from the App Store or visit our website to stay updated with the latest Apple news!