Apple's innovative AirTag is a game-changer in personal item tracking, and this Black Friday, you're in for a treat! Major retailers, including Amazon & Walmart are offering some fantastic deals on these nifty gadgets, making it the perfect time to grab one (or a few).
What's an AirTag?
If you're new to Apple AirTags, they are small, coin-sized Bluetooth trackers designed to help you keep track of your personal items. Whether it's your keys, wallet, or even your pet, these tags connect seamlessly with the Find My app on your iPhone, ensuring that you can always locate your essentials.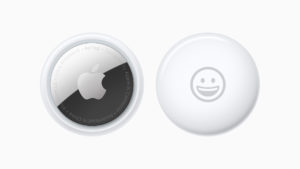 Black Friday Deals to Look Out For This Black Friday, top retailers are slashing prices on AirTags, making them more affordable than ever.
Walmart:
Black Friday is the perfect opportunity to get your hands on Apple's AirTags at a fraction of the cost. Whether for personal use or as a thoughtful gift, these deals are too good to pass up.
Remember, these offers are available for a limited time, so be quick to grab them!
What do you think about these AirTag deals? Let us know in the comments or tweet us at @appleosophy. Be sure to download the Appleosophy App from the App Store or visit our website to stay updated with the latest Apple news!