The next generation of iOS, iOS 14 has revealed codes of upcoming rumored devices. The codes in iOS 14 have revealed 4 upcoming devices by Apple which are the iPhone 9, iPad Pro, AirTags and Apple TV. These codes have been obtained by 9To5Mac.
iPhone 9
The codes found in iOS 14 include the iPhone 9 or the iPhone SE 2, which have been continuously leaked in the past several months. This iPhone will have Touch ID and an iPhone 8 design but with newer technologies inside the device. This highly anticipated and rumored device is set to be released by this spring with the release of iOS 13.4.
Source: OnLeaks and iGeeksblog
iPad Pro
It had been rumored earlier that the iPad Pro 2020 will have a not a dual, but a triple camera setup with a Time of Flight camera for the first time. This has again been confirmed in the iOS 14 codes. This highly anticipated device will feature a Wide Angle Lens, an Ultra Wide Angle Lens, a Telephoto Lens, and a Time-of-Flight sensor. This is a huge upgrade from the current iPad Pro. Since this iPad will feature a Time-of-Flight sensor, Apple may have been working on new Augmented Reality features with iOS 14.
Source: Ben Geskin
AirTags
The Tile-like device which was leaked earlier in the iOS 13 codes and screenshots, named AirTags, which help you to locate your things if attached with it, has again been confirmed in the codes of iOS 14.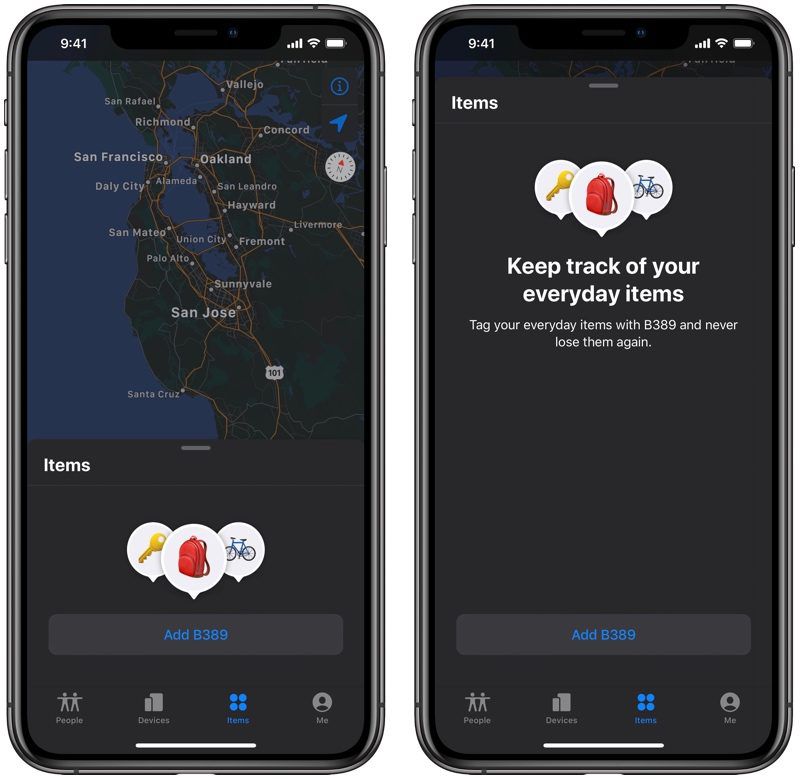 Screenshot of the Find My App leaked in iOS 13 which has a category called "Items"
Source: MacRumors
AirTag, Source: 9To5Mac
Apple TV
9to5Mac had earlier obtained codes from the First beta of tvOS 13.4, which included a new model of Apple TV which is "T1125". The codes obtained from iOS 14 by 9To5Mac revealed that Apple is also working on a new Apple TV Remote. Apple TV will soon support the Workouts App which will sync with the Apple Watch.
Apple TV, Source: Apple
These devices are all set to launch very soon and are being confirmed in the software codes. The launch of these devices may get delayed due to the Coronavirus outbreak. Let's hope for the best for the launch of these devices.